Here's all the best Americana and roots-type music releases for the week of July 29th, 2016. Click the artist or album links to find out more. The artist's names link to their websites and the CD title links go to either Amazon, CD Baby or the artist's site for ordering or downloading.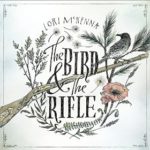 Lori McKenna
The Bird &The Rifle (CN Records)
McKenna knew she was going to like working with Grammy-winning producer Dave Cobb right away. The Massachusetts singer-songwriter, who copped her own Grammy gold as co-writer of the Little Big Town smash "Girl Crush," says she already loved Cobb's work with Jason Isbell in particular. But she was further sold "when I went in to meet him and he reminded me of one of my brothers," McKenna says with a laugh. "Did you ever meet somebody that you don't know at all and they feel like they could be in your family? That's how I instantly felt with him."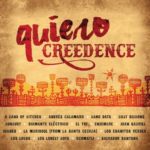 Various Artists
Quiero Creedence (Concord Picante Records)
Quiero Creedence is the Latin tribute album to rock band Creedence Clearwater Revival. This album includes covers of CCR songs by Los Lobos, Juan Gabriel, Los Lonely Boys, Bunbury, Ozomatli, Andres Calamaro, Enjambre, El Tri and there's a Mavericks bonus cover of "Hey Tonight."
Also new this week…
National Park Radio – The Great Divide  (Edge Water Music Group)
Lyal Strickland – Preservation (Shedding Dog Records)
The Western Flyers- Wild Blue Yonder (Versa-Tone Records)
Coming out soon… Jonah Tolchin, The Way Down Wanderers, Kelsey Waldon, Andrew Leahey & The Homestead, Bill Kirchen & Austin DeLone, Boo Ray, O'Connor Band, The Stray Birds, The Price Sisters, The Devil Makes Three, Beaver Nelson …
Check out the new Americana Boogie Radio station!