Here's all of the best Americana and roots-type music releases for the week of September 4th, 2015. Click the artist or album links to find out more.  The artist's names link to their websites and the CD title links go either Amazon, CD Baby or the artist's site for ordering or downloading.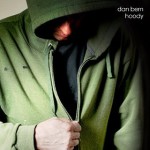 Dan Bern
Hoody (Kababa Records)  (iTunes)
"Dan Bern is a throwback, a singer-songwriter who marvels at life's beauty, fragility, and complexity with a fresh, defiantly uncompromising style." Hoody digs deeply into Dan's affinity for country, rock, and folk with a punch and poignancy rarely heard these days. "Merle, Hank & Johnny," which not only pays homage to those country icons but to Buck Owens, Jimmie Rodgers, and George Jones. The song is powerfully autobiographical, capped off with the sentiment that no matter what music his young daughter ultimately listens to, she's sure to hear Haggard and Williams and Cash as she grows up. Dan confides, "I feel it's a really strong record. I think it's got a lot of elements—old folk, classic country, British Invasion—but it all holds together.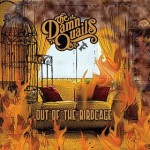 The Damn Quails
Out of the Birdcage  (Swomp Fyst Records)  (iTunes)
The Damn Quails carry on the great Oklahoma tradition of songwriting that draws from countless genres and has produced many memorable songs, bands, singers, and moments.  Just as the band was hitting its stride after their last album, they suddenly found themselves in a legal struggle with their management company and record label.  The situation soon deteriorated in such a way that lawsuits were filed and the band found itself fighting to keep the rights to everything associated with The Damn Quails.  After two years the lawsuit was finally settled.  Finding themselves without a label or any financial backing, the band turned to the people whose support had never wavered, The Covey, as they call their fans. Thanks to Kickstarter, they emerged with a released on their own label. The title signifies the freedom the band feels having finally emerged to follow their true path, a path where they own their own future and are in charge of their own destiny.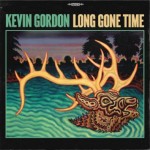 Kevin Gordon
Long Gone Time (Crowville Media)  
Gordon's new is album filled with more of the bluesy swamp infused toe-tapping front porch tunes he carefully measures out, distilling them with lyrics that don't so much demand your attention, but rather evolving in the atmosphere right in front of you, making them impossible to ignore, and even more impossible not to get lost in.  All of his songs are delightfully ragged around the edges, yet filled with a heart as big as a summer moon slipping across the midnight sky. At times Kevin bobs and weaves like he's training for an outing with the Champ, with the championship of the world at stake, and while he certainly may not be able to take a hit from Muhammad Ali, he certainly could give the great-one something to ponder over. (streetmouse from Rate My Music)
Also new this week…
The Lonesome Billies – Stay Lonesome Records)
Joan Shelley – Over and Even  (No Quarter Records)  (iTunes)
August Wells – Come On In Out of That Night (FIFA Records)
Coming  soon… Phil Cook, The Legendary Shack Shakers, Jason Heath And The Greedy Souls, Patty Griffin, Joe Ely, Lucero, Dave Rawlings Machine, Dave Alvin & Phil Alvin, The Black Lillies, The Bottle Rockets  …