Here's all the Americana and roots-type music releases for the week of February 24th, 2015. Click the artist or album links to find out more.  The artist's names link to their websites and the CD title links go either Amazon, CD Baby or the artist's site for ordering or downloading.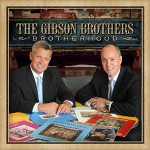 The Gibson Brothers
Brotherhood (Rounder Records)
Since childhood, Eric and Leigh Gibson's guiding stars have been songs recorded by music's greatest brother duos: the Monroes, the Louvins, the Stanleys, and the Everlys, whose close harmonies have captivated listeners for decades. Brotherhood also includes covers of songs recorded by some lesser-known acts as well, including The Blue Sky Boys, The York Brothers The Glaser Brothers, and The Church Brothers. These are duos whose harmonies fit together so tightly that you can't tell where one voice stops and the other begins. Older brother Eric adds, "We love that tradition of brothers singing together, and to pay tribute to that shows people where our hearts are."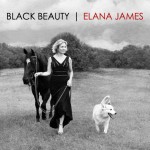 Elana James
Black Beauty (Snarf Records)
Best known for her work as fiddler in the Hot Club of Cowtown, she is one of the youngest members inducted into the Texas Western Swing Hall of Fame. Black Beauty is a collection of new originals plus songs from Bob Dylan, the Grateful Dead, the Hollies, and Woody Guthrie. "The way that Elana balances her rural background with big city smarts for a rich and surprising sound is the real beauty of Black Beauty. Both influences are pervasive throughout each song, but their blend turns everything into a personal glimpse of what assimilation can be." (Bentley's Bandstand)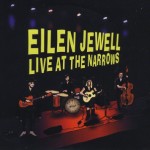 Eilen Jewell
Live at The Narrows (self-released)
The double album includes live and updated versions of Eilen's original songs, some of her favorite covers, and a brand new song. After years of requests for a live album, Live at the Narrows beautifully documents Jewel's live show and features Jerry Miller's blistering electric guitar work and the tight rhythm section of Jason Beek on drums and Johnny Sciascia on upright bass.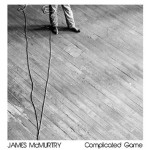 James McMurtry
Complicated Game (Complicated Game Records)
McMurtry's first collection in six years spotlights a craftsman in peak form as he turns from political toward personal. "The lyrical theme is mostly about relationships," McMurtry says. "It's also a little about the big old world verses the poor little farmer or fisherman. I never make a conscious decision about what to write about." Complicated Game delivers McMurtry's trademark story songs time and again  but the record brings a new (and certainly no less energetic) sonic approach.
Also new this week…
Diamond Drugs – Cosmetics (Sycamore Records)
Girls Guns and Glory – A Tribute To Hank Williams Live! (MRI Records)
JJ Grey & Mofro – Ol' Glory (Provogue/Mascot) 
Nora Jane Struthers & The Party Line – Wake (Blue Pig Music)
Coming  soon… Asleep At The Wheel, Brandi Carlisle, Amy Speace, Andrew Combs, Lily Hiatt, Nick Shaheen, Tom Paxton, Pharis & Jason Romero, Caroline Spence, Mark Knopfler, The Pine Hill Project (Lucy Kaplansy & Richard Shindell), Allison Moorer, MilkDrive, Sarah Gayle Meech, Van Morrison, Ray Wylie Hubbard, Pokey LaFarge  …