Here's all of the Americana and roots-type music releases for the week of January 27th, 2015. Click the artist or album links to find out more.  The artist's names link to their websites and the CD title links go either Amazon, CD Baby or the artist's site for ordering or downloading.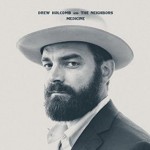 Drew Holcomb & The Neighbors
Medicine (Magnolia Music)
For Nashville based, Memphis born Drew Holcomb, "music is medicine" and it seems only fitting that along with his band The Neighbors, the group celebrates a decade long career with the release of Medicine his own imprint Magnolia Music. Recorded over eight days at Joe Pisapia's Middletree Studios in East Nashville, the band and tackles issues of everyday life including loyalty, hardship, marriage, friendship, alienation and faith.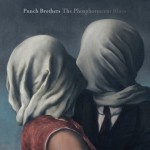 Punch Brothers
The Phosphorescent Blues (Nonesuch Records)
Last summer, the band and producer T Bone Burnett spent a month laying down the songs that guitarist Chris Eldridge, bassist Paul Kowert, banjo player Noam Pikelny, mandolinist and lead singer Chris Thile, and fiddler Gabe Witcher had written during several writing "retreats" last winter and spring. Thile explains one of the ways the music on The Phosphorescent Blues reflects the band's view of modern life: "We often go to bars after shows or writing sessions, to be around other people for a little while. And I'd see people just like me on their phones, telling people they wish they were there, texting people who really are there. Then a song would come on that somebody likes and then they see that someone else does too and maybe they both sing it together and that moment is spiritual, some shared experience, and they are interacting in the flesh, with their fellow man. And that's communion. Many of the songs on this record dive into that: how do we cultivate beautiful, three-dimensional experiences with our fellow man in this day and age?"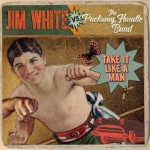 Jim White vs. The Packway Handle Band
Take It Like A Man  (Yep Roc Records)
White's songwriting is hallucinatory blend of country, folk and rock puts his music in its own category of cool. Drawing from years of itinerant rambling. The Packway Handle Band is a high energy roots-grass outfit based out of Athens, GA. White describes their union as "a synthesis between their zany bluegrass sound and my long-suffering, implosive-depressive novelist view of the south." White adds that it fulfills his "conniving goal to become a happy bluegrass man."
Also new this week…
The Brothers Landreth – Let It Lie (Slate Creek Records)
Jake Xerxes Fussell – Jake Xerxes Fussell (Paradise of Bachelors Records)
Paul Kelly – Paul Kelly Presents: The Merri Soul Sessions ( )
Scott Kempner – Live On Blueberry Hill  (MRI)
Doyle Lawson & Quicksilver – In Session (Mountain Home)
The Lone Bellow – Then Came the Morning (Descendant Records)
Coming  soon… American Aquarium, Robert Earl Keen, Barnstar!, Rhiannon Giddens, Blackberry Smoke, Jeff Austin, The Mavericks, James McMurtry, Bob Dylan…