Here's all the best Americana and roots-type music releases for the first week of February in 2016. Click the artist or album links to find out more. The artist's names link to their websites and the CD title links go either Amazon, CD Baby or the artist's site for ordering or downloading.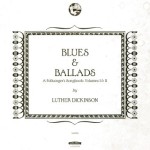 Luther Dickinson
Blues & Ballads (A Folksingers Songbook) Volumes I & II (New West Records)
"This is an acoustic collection of songs interpreted simply, recorded live, solo or with a small group of friends celebrates my relationship between music, songs, the written word and legacy. Blues and Ballads celebrates the American oral tradition of blues and folk songs, not only being passed down and evolving but being transcribed (the original recording technique) and entered into the discipline of written sheet music and songbooks. I represent the Memphis underground and the mid-south region's music. This art is not for the masses. It is meant to wither and fade and then rise from the ashes again and again, evolving and mutating." – Luther Dickinson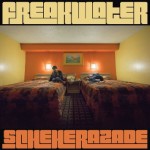 Freakwater
Scheherazade (Bloodshot Records)
Anchored around the fragile and compelling harmonies of Janet Bean and Catherine Irwin and the subdued, oracular bass playing of Dave Gay, the utterly unique sound is distilled from many sources. There's the elemental ache and loss in the soil and limestone of Kentucky, the songs and struggles that passed over and over the Atlantic from the British Isles centuries ago.  Scheherazade is Freakwater's eighth album, and first in over 10 years. It is at once bluegrass, blues, folk, and country, it is also none of them.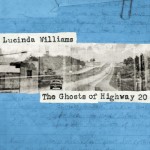 Lucinda Williams
Ghosts of Highway 20  (Highway 20 Records)
Interstate 20  cuts a 1500-mile swath from South Carolina to Texas, and cuts deep into the spirit of those who've spent their lives traversing it. On The Ghosts of Highway 20, Lu brings her stories to life and gives listeners a vivid look at how the highway has been a literal and figurative backdrop throughout her entire life. "It is literally a map of my life in a lot of ways," says Lucinda. We were driving between shows and between cities, and I kept seeing things that brought me back to times and places in my past. All these things started percolating in my brain, and the songs just came.
Also new this week…
Dori Freeman – Dori Freeman (Free Dirt Records)
The James Hunter Six – Hold On! (Daptone Records)
Infamous Stringdusters – Ladies & Gentlemen (Compass Records)
The Pines – Above the Prairie (Red House Records)
David G Smith – First Love (hey Dave Music)
Coming out soon… Hot Club of Cowtown, Stephen Kellogg, Henry Wagons, Vince Gill, Birds Of Chicago, Bonnie Raitt, Malcolm Holcombe, Waco Brothers, Carrie Rodriguez, Laney Jones …
Check out the new Americana Boogie Radio station!