Here's all of the best Americana and roots-type music releases for the week of July 31st, 2015. Be aware that they've changed the new release day from Tuesdays to Fridays, so most of these albums will actually be available on Friday of the week posted. Click the artist or album links to find out more.  The artist's names link to their websites and the CD title links go either Amazon, CD Baby or the artist's site for ordering or downloading.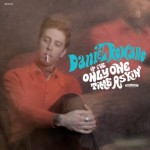 Daniel Romano
If I've Only One Time Askin'  (New West Records)  (iTunes)
Not quite country, Americana, folk, singer-songwriter or pop, Daniel Romano's expansive new album is pieces of each, but ultimately the work of a singular mind.  Already hailed by Rolling Stone, the 11 new self-produced and largely self-performed songs "lead their baritone-voiced creator down a path filled with countrypolitan crooning, honky-tonk heartache and mid-century melodrama."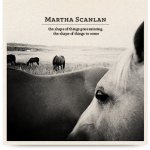 Martha Scanlan
The Shape of Things Gone Missing, The Shape of Things To Come (Up On The Divide Records)  (iTunes)
With the Reeltime Travelers, she was featured on the soundtrack for the film Cold Mountain, produced by T-Bone Burnett.  Her third release is is the result five years spent immersed in working and living on a 120 year-old small cattle ranch in a remote corner of Montana. "I thought I was stepping back from music and writing," says Scanlan, "but when these songs came together I realized that I have been writing them all along." Produced by Jon Neufeld, "We wanted it to be a live, improvisational and collaborative process, to really let the current of the songs be the guide." Featuring members of The Decemberists, Black Prairie, Dolorean, Amy Helm and others.
Also new this week…
Bobby Bare Jr. – Don't Follow Me: I'm Lost  (Bloodshot Records)
The Jukejoint Handmedowns – Sing Songs of Death, Murder & the Afterlife  (Idle Hands Music)
Mr. Sun –  The People Need Light  (Compass)  (iTunes)
Shinyribs – Okra Candy (Mustard Lid Records)
Coming  soon… Brent Best, Langhorne Slim & The Law, Whitney Rose, Angela Easterling, Lindi Ortega, Rod Picott, Iris DeMent, Jackie Greene …