Here's all the best Americana and roots-type music releases for the week of June 24th, 2016. Click the artist or album links to find out more. The artist's names link to their websites and the CD title links go to either Amazon, CD Baby or the artist's site for ordering or downloading.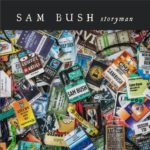 Sam Bush
Storyman  (Sugar Hill Records)
Storyman is a freewheeling collection that gleefully picks and chooses from jazz, folk, blues, reggae, country swing, and bluegrass to create a jubilant noise only classifiable as the Sam Bush sound. Many of the songs are stories several of them true and the legendary mandolin and fiddle player co-wrote every one of them with friends including Guy Clark, Emmylou Harris, Jon Randall Stewart, Jeff Black, and others. " I'm hoping it just kind of flows for people and makes them go, Hey! It's a Sam record. It sounds like Sam and the band," Bush says of the album. "But for the first time ever, I also find myself thinking, I hope you enjoy the stories. It s my singer-songwriter record."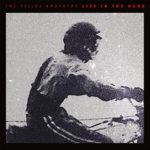 The Felice Brothers
Life In The Dark  (Yep Roc Records)
According to a press release, the album lyrically explores "modern life in a complicated and divided America, through a cynical and occasionally heartbroken lens." The Irish Times says, "There is something that is delightfully disreputable and even faintly dissolute about the Felice Brothers. They turn up like a dodgy uncle with a bottle and a heap of gritty and vivid stories from the dark side of singer/writer Ian Felice's imagination and experience and proceed to deliver them in quasi shambolic style, coloured by wheezing accordion, tearful fiddle and rusty, weathered voices."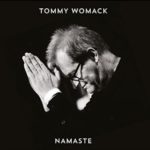 Tommy Womack
Namaste (independent)
Shall we start with themes of life and death? The album marks Tommy's return to the full-on land of the living after two near-death experiences—a terrible auto accident and a near-fatal drug addiction. You'll hear about these on the bluntly titled "I Almost Died" and in the hauntingly melodic "End of the Line." But get ready to laugh just as hard: Tommy sings of male pattern baldness ("Combover Blues"), menopause ("Hot Flash Woman"), religion ("God, Part III"), those perpetually stuck in '70s classic rock mode ("Darling Let Your Freebird Fly"), and the airbrushed supermodel nature of Music Row next-big-things ("When Country Singers Were Ugly"). (from Cary "Conqueroo" Baker)
Also new this week…
Marisa Anderson – Into the Light  (independent)
The Avett Brothers –True Sadness (Republic Records)
Jerry Castle – Not So Soft Landing (My World Records)
Eggs Over Easy – Good 'N' Cheap: The Eggs Over Easy Story (Yep Roc Records)
Libby Koch – Just Move On (Berkalin Records)
Erin McKeown – According To Us (TVP Records)
Mollie O'Brien & Rich Moore with Brigid & Lucy Moore – Daughters (Remington Road Records)
The Royal Southern Brotherhood – The Royal Gospel  (Ruf Records)
Neil Young with Lukas Nelson and Promise Of The Real – Earth (Reprise Records)
Coming out soon… The Earls of Leicester, Scott Low, Robert Rex Waller, Jr., Tom Rhodes, Rob Ickes & Trey Hensley, John Gorka, Marley's Ghost, Elouise, Lasers Lasers Birmingham, Frankie Lee, The Way Down Wanderers …
Check out the new Americana Boogie Radio station!