Here's the some of the best Americana and roots-type music releases for the week of July 23rd, 2013. Click the artist or album links to find out more.  The artist's names link to their websites and the CD title links go either Amazon or CD Baby for easy ordering.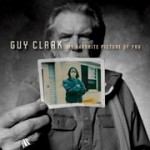 GUY CLARK
My Favorite Picture of You (Dualtone)
As one of the most revered songwriters of his generation, Clark embodies the term "songwriter's songwriter." The simplicity of the recording shines brightly while capturing Clark's beautifully understated and road worn vocals. The album's heartfelt title track was written for Susanna Clark, Guy's wife of 40 years, and a successful songwriter in her own right, who passed away in 2012. The cover depicts Clark, slightly blurred in the background, holding up an old photo of his beloved from the 1970s. According to Clark, Susanna walked in and found he and friend, the late Townes Van Zandt drunk, again. She stormed out of the house, which is when the Polaroid was taken. As a master songwriter, Guy Clark has always made us smile by infusing his wry wit into thoughtful storytelling. Clark's vocals on My Favorite Picture Of You exude truth, wisdom and warmth, only touching on the insight he has gained from an extraordinary life.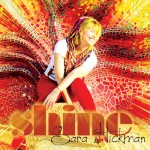 SARA HICKMAN
Shine  (Kirtland)
This is a highly ambitious effort for Sara, whose songs were given wings by Los Angeles-based musician, producer and songwriter, Jim Jacobsen.  Hickman claims that "making music is such a weird job because who knows where it comes from? There's nothing, then…Bam! A song exists. And if it connects with other people, that weirdness blends into blissful camaraderie. Or it pisses people off. But I guess that's what art/music is supposed to do- cause a reaction. Otherwise, you're just a feral cat, but you aren't aware of the fact."
Also new this week…
BOMBADIL – Metrics of Affection (Ramseur)
ROSEANN FINO – RoseAnn Fino (Woodstock)
VAN DYKE PARKS – Songs Cycled (Bella Union)
Coming out soon… DARDEN SMITH, VINCE GILL & PAUL FRANKLIN, AMANDA SHIRES, THE CIVIL WARS, TEDESKI TRUCKS BAND, GLEN CAMPBELL, WILLIE SUGARCAPPS, SAM PHILLIPS, RICKY SCAGGS/BRUCE HORNSBY, MISSY RAINES & THE NEW HIP … more new releases
Here's a link to this week's Americana Music Association Americana Airplay Chart