Here's the some of the best Americana and roots-type music releases for the week of August 6th, 2013. Click the artist or album links to find out more.  The artist's names link to their websites and the CD title links go either Amazon or CD Baby for easy ordering.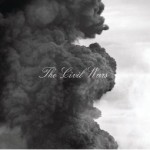 THE CIVIL WARS
The Civil Wars (Sensibility/Columbia)
This act makes outsize romantic dysfunction sound as extravagantly pretty as the Civil Wars, the folk-pop-country-rock duo of Joy Williams and John Paul White. Darker and more intense than their Grammy-winning debut, their second LP solidifies a drama-heavy brand identity reflected in their band name. And that identity apparently extends to their personal lives, too – the pair say they were never a romantic item, but the band is on hiatus due to "internal discord and irreconcilable differences of ambition."  (from Rolling Stone)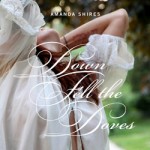 AMANDA SHIRES
Down Fell the Doves  (Lightning Rod)
When Amanda Shires began working on her new album, she was having a rough time of it: the singer, songwriter and violinist had a fiddle accident onstage, had a relationship fall apart and broke a finger on her bowing hand, which still has pins in it. Shires was channeling her misery into songwriting when she came up against another unforeseen situation: she fell in love, with singer and guitarist Jason Isbell, whom she married earlier this year. "We started hanging out a lot, watching movies, going out to eat, doing no writing at all," Shires told Speakeasy. "We came up with this idea that every other day we'd write a song before we'd hang out." Soon enough, their writing plan resulted in enough material for "Down Fell the Doves," and Isbell and his band play on the album.  (from WSJ's Speakeasy)
Also new this week..
THE BREEDINGS – Fayette  (self)
CHARLIE FAYE – You Were Fine, You Weren't Even Lonely  (self released)
ALICE GERRARD – Bittersweet (Spruce and Maple)
SARAH LEE GUTHRIE & JOHNNY IRION -  Wassaic Way  (Rte. 8)
OLD CROW MEDICINE SHOW – Carry Me Back to Virginia  (ATO)
SARA PETITE – Circus Comes To Town (self released)
CHRIS THILE – Bach: Sonatas & Partitas, Vol.1 (Nonesuch)
TWO TONS OF STEEL – Unraveled (Big Bellied)
Coming out soon…  COLIN GILMORE, TEDESKI TRUCKS BAND, VALERIE JUNE, MANDOLIN ORANGE, GLEN CAMPBELL, ROBBIE FULKS, BIG SANDY & HIS FLY-RITE BOYS, NICKI BLUHM & THE GRAMBLERS, SAM BAKER, MISSY RAINES & THE NEW HIP … more new releases
Here's a link to this week's Americana Music Association Americana Airplay Chart