Here's the some of the best Americana and roots-type music releases for the week of August 20th, 2013. Click the artist or album links to find out more.  The artist's names link to their websites and the CD title links go either Amazon or CD Baby for easy ordering.
MANDOLIN ORANGE
This Side Of Jordan  (Yep Roc)
In 2009, a Carrboro, N.C., burrito joint hosted an old-time music jam.
That night, Andrew Marlin, a self-taught guitarist, found a complement and foil in Emily Frantz, a well-studied fiddler. The collaboration that started then quickly adopted the name Mandolin Orange, and the duo's debut, Quiet Little Room, arrived in 2010. "We've always been inspired by the old stuff," says Marlin. "Learning these old tunes and playing these old tunes, they've been around for so long because the songs themselves are very strong. Lyrically, melodically, structurally speaking, they're just strong tunes." That attention to craft was apparent early on in Mandolin Orange's fusion of gospel, bluegrass, folk and country into elegant heartbreak ballads. But on its third album, the magnificent This Side Of Jordan (Yep Roc), Mandolin Orange offers both. It surges with a full band's depth without sacrificing any of the front-porch closeness or weary sincerity. It's no coincidence that it's also Mandolin Orange's most pointed album, lyrically. (from Magnet review)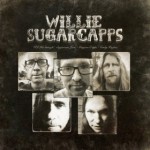 WILLIE SUGARCAPPS
Willie Sugarcapps  (Royal Potato Family)
They've described their sound as an organic blend of blues, rock and classic country, which is infused with a laid-back vibe. Astute Americana listeners will recognize the lineup: Will Kimbrough, the duo Sugarcane Jane (Anthony Crawford and Savana Lee) and Grayson Capps and Corky Hughes. Thus, the band's name. Along with forging ahead with their own careers, they formed the group at at Blue Moon Farm in Silverhill, Ala., a small venue that takes prides in nurturing the local music community.  Fun stuff!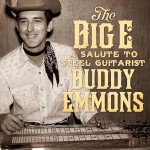 Various Artists
The Big E: A Salute to Steel Guitarist Buddy Emmons  (Warner Bros.)
Born in the wake of a biographical project that producer and steel guitarist Steve Fishell and Buddy Emmons worked on together, this collection features Jaydee Maness, Greg Leitz, Paul Franklin and other steel players paying tribute to the most influential pedal steel player of them all. Emmons, known for endless musical vocabulary, his ultra clean technique, and his constant mechanical experiments on this complex instrument, is a legend amongst musicians and hardcore music fans alike, but remains largely a background figure to the general public. Great tribute to an unrecognized genius with Vince Gill, Albert Lee, Emmylou Harris, Duane Eddy sitting in too.
Also new this week…
TIM EASTON – Not Cool (Camp Fire Propaganda)
THE GREENCARDS – Sweetheart of the Sun  (Darling Street)
I SEE HAWKS IN L.A. – Mystery Drug (Western Seeds)
KIM LENZ & THE JAGUARS – Follow Me  (Riley)
WILLY MASON – Carry On  (Communion)
RICKY SKAGGS & BRUCE HORNSBY – Cluck Ol' Hen (Live)  (Skaggs Family)
TEDESKI TRUCKS BAND – Made Up Mind (Sony Masterworks)
Coming out soon… ROBBIE FULKS, THE RIDES, BIG SANDY & HIS FLY-RITE BOYS, NICKI BLUHM & THE GRAMBLERS, SAM BAKER, MISSY RAINES & THE NEW HIP, PETER COOPER … more new releases
.  Here's a link to this week's Americana Music Association Americana Airplay Chart Bill Frater Freight Train Boogie