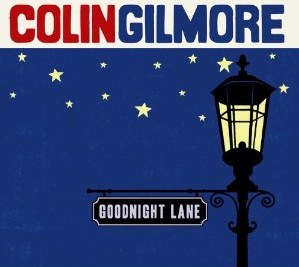 Here are some Top Ten Lists from Freight Train Boogie readers and fans and DJ's BILL BOWKER, DAN FERGUSON and MARTIN ANDERSON… please allow for a variety of fonts and formats…
JOHN HOWE from Norwich, Connecticut

Here are my Top-Ten picks in alphabetical order:
1. PETER CASE – Wig! (Yep Roc)
2. CHATHAM COUNTY LINE – Wildwood (Yep Roc)
3.  COLIN GILMORE –Goodnight Lane (self)
4.  PATTY GRIFFIN – Downtown Church (Credential)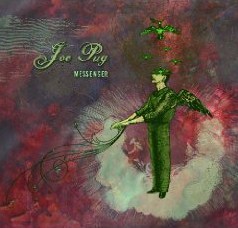 5. MUMFORD & SONS – Sigh No More (Glassnote)
6. JOE PUG –Messenger (Lightning Rod)
7. KIM RICHEY – Wreck Your Wheels (Thirty Tigers)
8. THE SADIES – Darker Circles (Yep Roc)
9. DARRELL SCOTT – A Crooked Road (Full Light)
10. KEVIN WELCH – A Patch of Blue Sky (Music Road)
Honorable Mention:
MARTIN ANDERSON –  Music Director and Morning Host at WNCW, a public radio station from North Carolina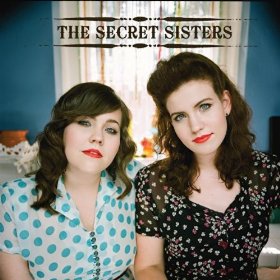 "Tied for 11th"
Laura Marling – I Speak Because I Can, Jackson Browne & David Lindley – Love Is Strange, Dr. Dog – Shame, Shame, Dawn Landes – Sweetheart Rodeo, Infamous Stringdusters – Things That Fly, Frank Solivan & Dirty Kitchen – Frank Solivan & Dirty Kitchen, Great American Taxi – Reckless Habits, Shannon Whitworth – Waterbound, Bassekou Kouyate and Ngoni Ba – I Speak Fula, Toubab Krewe – TK2, Lucky Peterson – You Can Always Turn Around, Darren Hanlon – I Will Love You At All, Bei Bei and Shawn Lee – Into the Wind
ROBERI TISI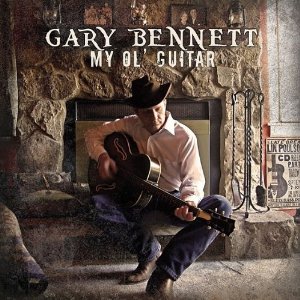 1- Gary Bennett – My Ol' Guitar
2- Adam Carroll & Michael O'Connor – Hard Times
3- Mike Stinson – The Jukebox In Your Heart
4.  Justin Townes Earle – Harlem River Blues
5. Peter Cooper – The Lloyd Green Album
6.  Alejandro Escovedo – Street Songs of Love
7. Joe Pug – Messenger
8. Jenny Whiteley – Forgive or Forget
9. Will Kimbrough – Wings
1.- Ike Reilly – Hard Luck Stories
BILL BOWKER, afternoons,  KRSH, Santa Rosa.  Also hosts " Blues With Bowker", "Krush Americana", producer/booker of  Sonoma County Blues Festival, Earlefest &  other Sonoma County Roots shows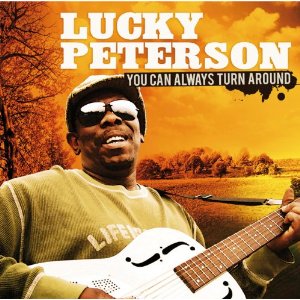 LUCKY PETERSON –  You Can Always Turn Around
CHARLIE MUSSELWHITE – The  Well
PETER WOLF –  Midnight Souvenirs
THE HONEYCUTTERS –  Irene
JOHN MELLENCAMP – No Better Than This
RICK HOLMSTROM, JOHN "JUKE" LOGAN/STEPHEN HODGES – Twitz-O-Lettz
MAVIS STAPLES – You Are Not Alone
MARSHALL CHAPMAN – Big Lonesome
PATTY GRIFFIN – Downtown Church
STEVE JUDKINS – Bourbon, Sin & Cigarettes
DAN FERGUSON AKA Boudin Dan has been the host of The Boudin Barndance broadcast on WRIU-FM in Kingston, Rhode Island since 1987. Here are his Favorites of 2010 along with his Compact Capsule reviews.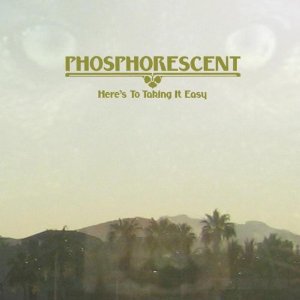 Phosphorescent – Here's to Taking It Easy (Dead Oceans) Songs aglow with snapshot quality and warm cosmic country dressing. Be it broken heart ballads or swirling honky tonk rambles, Phosphorescent radiates.
The Mynabirds – What We Lose in the Fire.. (Saddle Creek) A striking voice landing somewhere between Dusty Springfield and Chan Marshall, Laura Burhenn and her band The Mynabirds deliver a gem knee deep in white-laced, Brill-styled soul.
Mavis Staples – You Are Not Alone (Anti)You Are Not Alone is from the unlikely combo of the mighty-voiced Staples with Wilco-ite Jeff Tweedy in producer role teaming up to deliver a stirring and ever-soulful collection of spirituals and secular numbers.
Limes – Rhinestone River (Goner) Ramshackle roots music from Memphis mired in a garage punk ethos that's as noisy as it is twangy and not far removed from fellow Memphians The Oblivians and The Grifters.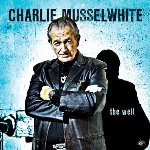 Charlie Musselwhite – The Well (Alligator)Veteran bluesman's first full-band release of original material ever is all about the groove and damn if he doesn't cop a soulful one playing and singing like the ultra-seasoned vet he is.
Sonny & the Sunsets – Tomorrow Is Alright (Fat Possum) Like some long lost Southern California folk-pop artifact, Sonny Smith's set of offbeat, beachy nuggets demonstrate his gift for crafting tantalizing melodies with high listener appeal.
Deer Tick – Black Dirt Sessions (Partisan) Local Hero #1: This slower-paced, mellow affair heavy on the balladry sinks its teeth deeper with each listen.
Joe Fletcher & the Wrong Reasons – White Lighter (self-released) Local Hero #2: With local all-star accompaniment, Fletcher's roots-fueled tunes demonstrates a songwriting breadth that spans the gut-bucket hard stuff of George Jones to the wordsmithing of Dylan.
Justin Townes Earle – Harlem River Blues (Bloodshot) No staidness whatsoever on the talented Earle's 3rd album in three years which moves from country-up swing to ramblin' rock & rollers to a dash or two of New Orleans.
The Sadies – Darker Circles (Yep Roc) A psychedelic haze hangs over much of this intricate gem from arguably the most talented band playing today.
Tier 2 of Favorites: Strange Boys – Be Brave (In the Red); Ty Segall – Melted (Goner); The Parting Gifts – Strychnine Dandelion (In the Red); Marty Stuart – Ghost Train (Sugar Hill); Peter Case – Wig! (Yep Roc); Stone River Boys – Love On the Dial (Cow Island); The Black Keys – Brothers (Nonesuch); Jamey Johnson – The Guitar Song (Mercury Nashville); Mark Cutler – Red (75orless); Old 97s – The Grand Theatre Vol. 1 (New West); Jenny & Johnny – I'm Having Fun Now (WB).