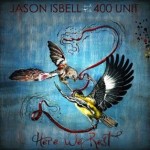 Here's my Top Ten plus Ten list for calender year 2011. I say calender year because the awards shows like to break up the year for some reason.  Keep in mind that this is just my opinion, and there have been more great new releases this year by so-called big Americana artists that it's a difficult and sometimes random task. I only have so much time to really listen to new music and there are some albums that I've heard are great that I either never received or haven't gotten into yet (Gillian Welch).  So here ya go, I'd love to hear what your picks are.  Send them to me (frater@freighttrainboogie.com), and I'll post some here and put you in the hat to win 3 grab-bags of extra rootsy CD's that I have around here… And you can listen to the podcast of the Freight Train Boogie #143, Favorite Music Releases of 2011 from this link.
Top 10 Major Label Releases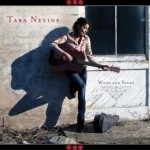 JASON ISBELL & THE 400 UNIT – Here We Rest
DEEP DARK WOODS – The Place I Left Behind
STEVE EARLE – I'll Never Get of This World Alive
TARA NEVINS –  Wood and Stone
BLACKIE AND THE RODEO KINGS –  Kings & Queens
THE CIVIL WARS –  Barton Hollow
THE DECEMBERISTS – The King Is Dead
EMMYLOU HARRIS – Hard Bargain
RY COODER – Pull Up Some Dust and Sit Down
BUDDY MILLER's THE MAJESTIC SILVER STRINGS – The Majestic Silver Strings


Top 10 Independent Releases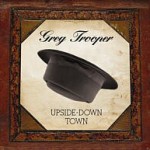 JUBAL LEE YOUNG – Take It Home
OLD CALIFORNIO – Sundrunk Angels
JONATHAN BYRD – Cackalack
ROD PICOTT – Welding Burns
THE BLACK LILLIES –  100 Miles of Wreckage
CAM PENNER – Gypsy Summer
GREG TROOPER –  Upside-Down Town
TED RUSSELL KAMP –  Get Back To The Land
POKEY LAFARGE AND THE SOUTH CITY THREE – Middle of Everything
NELL ROBINSON – On The Brooklyn Road

Various Artist's and Tribute Releases
Various Artists – The Lost Notebooks of Hank Williams
Various Artists – I Love: Tom T. Hall's Songs of Fox Hollow
The Americana Music Association has announced its year-end Top 10 & Top 100 Albums of the Year.  The Top 100 albums are based on those records reported to the Americana Airplay Chart during the period of November 16, 2010 through November 14, 2011.
This years' Top Ten most played albums are: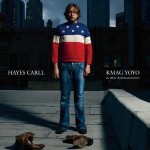 1) Hayes Carll,
KMAG YOYO
/ Lost Highway
2) Lucinda Williams,
Blessed
/ Lost Highway
7) Jason Isbell and The 400 Unit,
Here We Rest
/ Lightning Rod
Happy Holidays!