Here's the best Americana and roots-type music releases for the week of February 5th, 2013 Click the artist or album links to find out more.  The artist's names link to their websites and the CD title links go either Amazon or CD Baby for easy ordering.  Also check out the Freight Train Boogie podcasts featuring mostly songs from new Americana releases.  Playlists with players and iTunes links are posted at FTBpodcasts.com.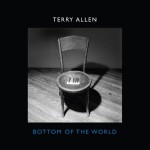 TERRY ALLEN
Bottom of the World   (Red Eye)
Bottom of the World is Terry Allen's first studio release in over 14 years. There may be no greater maverick than Terry Allen in all of alt-country music. Allen is a standard-bearer of the Lubbock, TX, country scene. Widely heralded as the most progressive movement in all of contemporary country, digging into modern-day concerns with a gutsy, liberal perspective, while maintaining a firm musical grounding in regional country and folk traditions. Allen is perhaps the most ambitious all of the artists coming out of this scene (Joe Ely, Jimmie Dale Gilmore), writing complex song cycles that have been performed with the help of fellow eclectics ranging from Lowell George to David Byrne. (from Amazon page)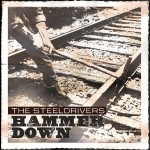 THE STEELDRIVERS
Hammer Down (Rounder)
The SteelDrivers are banjo player Richard Bailey, bass/vocalist Mike Fleming, guitar/vocalist Gary Nichols, fiddler/vocalist Tammy Rogers and mandolinist Brent Truitt. Produced by Luke Wooton, Hammer Down is a collection of 10 new tunes from original members Chris Stapleton and Mike Henderson, as well as Rogers and Nichols. The set also includes the songs "I'll Be There" and "Cry No Mississippi".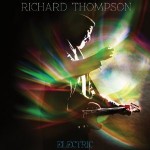 RICHARD THOMPSON
Electric  (New West)
As both a collection of songs and as a showcase for the usual thrilling guitar solos, Electric is the most consistently satisfying album Richard Thompson has made in more than a decade.  At its core, the disc is a trio project, with Thompson and a rhythm section blasting out raging rockers and breaking up the tension with gentler, more tuneful stuff, assisted only by some occasional sweetening from extra instruments. At 63, Thompson remains as true to his muse and as indifferent to the whims of the marketplace as Neil Young or Bob Dylan, although they get all the press for their artistic integrity. And even if Thompson has always had devoted followers who never miss a new album, he remains a criminally undervalued artist. The plain truth remains that few writers and guitarists are in his league. (taken from The Montreal Gazette, written by Bernard Perusse)
Here's Richard talking about Electric and the recording of it at producer Buddy Miller's home studio…
Also new this week…
JOHN CORBETT – Leaving Nothin' Behind (Funbone)
RON SEXSMITH – Forever Endeavour (Mri Associated)
CHRIS STAMEY – Lovesick Blues (Yep Roc)
HOLLY WILLIAMS – The Highway (Georgiana)
Coming out soon… MARY GAUTHIER, KELLY WILLIS & BRUCE ROBISON, DUSTIN WELCH, THE SLIDE BROTHERS, EMMYLOU HARRIS & RODNEY CROWELL, THE MAVERICKS, PHIL LEE, GURF MORLIX, SON VOLT, BOZ SCAGGS, ERIC CLAPTON … more new releases
Here's a link to this week's Americana Music Association Americana Airplay Chart
Bill Frater
Freight Train Boogie