Here's all the best Americana and roots-type music releases for the week of April 14th, 2016. Click the artist or album links to find out more. The artist's names link to their websites and the CD title links go to either Amazon, CD Baby or the artist's site for ordering or downloading.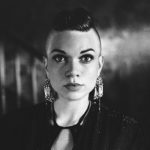 Lillie Mae
Forever and Then Some  (Third Man Records)
Anyone who caught one of Jack White's latest shows most likely has taken notice of one of the members of his band, singer-fiddler Lillie Mae Rische. The experience playing in White's band and interacting with his wide-ranging circle of musician friends has been an eye opener for Rische, who grew up playing chiefly with her siblings and parents as their family moved from trailer park to trailer park around the South."I come from a bluegrass-country background," Rische said, "Where else would I have met any of these people, some of whom have a hip-hop background, some are from rock 'n' roll — all different kinds of people. I never would have." The album "is very different" than the two tracks she recorded with White. "When I did that with Jack, he brought in musicians I'd never played with before. That would be quite a bit different than playing with the usual people I'm with. My family also played on the album I did."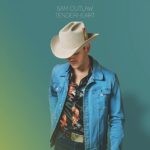 Sam Outlaw
Tenderheart  (Six Shooter Records)
"There's a tender heart beating for you…" Cynicism comes easy, but having a soft heart takes real guts. On his 2 full album Outlaw has refined his artistic identity. Sonically, the album further elaborates Outlaw's "SoCal Country" sound: a sun-bleached, Baja-influenced twang that deftly points to country's neo-traditionalists and LA's legendary singer-songwriters. Thematically Tenderheart is a thesis on self-discovery and the power of love – a course set with the opening chords of "Everyone's Looking For Home." The opening track is a cinematic, mariachi-laced meditation on Outlaw's own conflicted quest for peace amongst the chaos of his chosen path. Along the way he also takes a look around, and Tenderheart's revelations are most potent when filtered through Outlaw's distinctive Los Angeles vantage point. "Bottomless Mimosas" is emotionally hollowing in its portrayal of west coast existentialism while "Bougainvillea, I Think" and "Dry In The Sun" round out this trio of 'Los Angeles songs' that explore the city's faded beauty and define "SoCal Country" beyond instrumentation. (from his bio)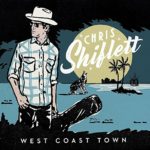 Chris Shiflitt
West Coast Town  (SideOneDummy Records)
When asked about his rowdy brand of left coast country, Shiflett – lead guitarist for Foo Fighters and host of the country-Americana podcast Walking the Floor ­– offers an answer as much about geography as about genre. "I've heard it described by various people that country music in the South came out of the church, and country music on the West Coast came out of the honky-tonks," Shiflett continues "It's a louder, twangier, more aggressive version of country that came out of the environment of playing shows for rowdy fans looking to cut loose after a hard day of working in the oil fields and out on the farms. I think it was Buck Owens who said they were as loud as they were because they had to get the music over the constant din of the barrooms." (edited from Rolling Stone story)
Also new this week…
Todd Adelman & The Country Mile – Time Will Tell  (Porch Lantern Music)
Blackfoot Gypsies – To The Top  (Plowboy Records)
The String Cheese Incident – Believe  (Sci Fidelity Records)
Coming out soon… Jason Eady, Ray Davies, The Suitcase Junket, John Moreland, Gwyneth Moreland, The Harmed Brothers, Old Crow Medicine Show, Joan Shelley, Joseph Huber, Willie Nelson, Various Artists – "Cover Stories: Brandi Carlile Celebrates 10 Years of the Story", Nell Robinson & Jim Nunally Band, Colter Wall, Justin Townes Earle, Bruce Robison, Kenny George Band, Greg Hudik, The Steel Wheels, Pokey LaFarge, Jared Tyler, The Secret Sisters, Ed Dupas,  …
Check out Americana Boogie Radio station!