Here's all the best Americana and roots-type music releases for the week of April 21st, 2016. Click the artist or album links to find out more. The artist's names link to their websites and the CD title links go to either Amazon, CD Baby or the artist's site for ordering or downloading.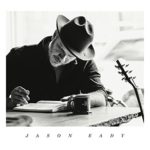 Jason Eady
Jason Eady  (Old Guitar Records)
Jason Eady will not be the next Stapleton, Isbell, or Simpson. He's too good, and too country for all of that. Instead he'll be the guy that remains so pure of expression—like Guy and Townes—that he'll never get spoiled by superfame, while his legacy will still be something of such weight and import, nobody will concern themselves with how many seats in an arena he could sell during the height of his career.  Eady is not one to sweep you off your feet if you aren't already predisposed to finding the appeal in his music. (from Saving Country Music review)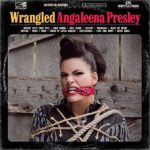 Angaleena Presley
Wrangled (Mining Light Music)
"Wrangled is an explicitly forthright journey through my experience in the business of Country Music. I tried to tackle uncomfortable realities like the discrimination against female artists at the height of Bro-Country, the high school mentality of Music Row and the pain that's just beneath the surface of the road to stardom." Presley continues, "Covered in elbow grease and sacrifice, I set out to shed the skin of my 'dream' Nashville by painting a musical picture of loss, surrender, resurrection, redemption, and connection with real people who make and support honest music."
Also new this week…
Peter Bradley Adams – A Face Like Mine  (Tone Tree Music)
Jason Tyler Burton – Lost Behind the Ranges  (independent)
Sheryl Crow – Be Myself (Wylie Songs/Warner Bros.)
Ray Davies – Americana (Sony Legacy)
Scott Fab – Leave My Friends  (Scott Fab Music)
The Harmed Brothers – The Harmed Brothers  (Fluff and Gravy Records)
The Hooten Hallers – The Hooten Hallers (Big Muddy Records)
Joseph Huber – The Suffering Stage (self released)
I Draw Slow – Turn Your Face to the Sun  (Compass Records)
Gwyneth Moreland – Cider (Blue Rose Music)
Nell Robinson & Jim Nunally Band – Baby Lets Take The Long Way Home  (Whippoorwill Arts)
Erik Stucky – Stray Clouds  (Binasaur Records)
The Suitcase Junket – Pile Driver (Signature Sounds Recordings)
Coming out soon… Dalton Domino, Amilia K Spicer, John Moreland, Old Crow Medicine Show, Joan Shelley, Willie Nelson, Various Artists – "Cover Stories: Brandi Carlile Celebrates 10 Years of the Story", Colter Wall, Justin Townes Earle, Bruce Robison, Peter Rowan, Kenny George Band, Greg Hudik, Chris Stapleton, The Steel Wheels,  Modern Mal, Chastity Brown, The Gage Brothers, Pokey LaFarge, Jared Tyler, The Secret Sisters, Ed Dupas, Sara Petite, Jared Tyler, Shannon McNally, Steve Earle, Ron Melancon …
Check out Americana Boogie Radio station!