Here's all the best Americana and roots-type music releases for the week of April 28th, 2016. Click the artist or album links to find out more. The artist's names link to their websites and the CD title links go to either Amazon, CD Baby or the artist's site for ordering or downloading.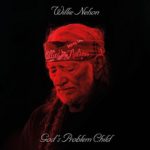 Willie Nelson 
God's Problem Child (Sony Legacy)
Coming out just Nelson turns 84.The title cut, co-written by Jamey Johnson and Tony Joe White, includes vocals by both writers as well as Leon Russell, marking one of the musician's final recordings before his death last November. Closing track "He Won't Ever Be Gone" is a tribute to his friend Merle Haggard. The album features several collaborations with his longtime producer Buddy Cannon. The opening track "Little House on the Hill" was written by Cannon's 92-year-old mother Lyndel Rhodes.The politically motivated "Delete and Fast Forward," quoting a portion of the song's chorus during a conversation with Rolling Stone: "Delete and fast-forward, my friend/ The elections are over and nobody wins/ But don't worry too much, you'll go crazy again/ Delete and fast forward, my friend." He also jokes that the idea for a tune called "Still Not Dead" came from the fact that he is still not dead. "I got up two or three times in the last couple of years and read the paper where I'd passed away," he says. "So I just wanted to let 'em know that's a lot of horseshit."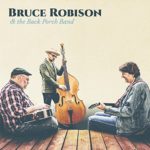 Bruce Robison
Bruce Robison & The Back Porch Band  (Motel Time Music)
The nine tracks are a mix of self-penned, co-writes, and cover songs, including a version of the Who's "Squeeze Box" as a country romp that begins with a swinging fiddle lick before Bruce indelicately joins in on vocals and the band adds their syncopated riffs. The opening track "Honky Tonk Ramblin' Man" rocks out a non-apologetic tale about a man who cannot stop partying despite the good advice from his friends, family, doctor and lawyer "Technology makes it easier and easier to be mediocre," says Robison about his commitment to use analog gear to record music in just one or two takes, the way his music heroes did back in the day. "Now, when I help somebody with an overdub and they do a hundred takes of my vocal on a digital track, they take all of that digital information and fashion it into one song. It just seems crazy to me." (excerpts from Pop Matters)
Also new this week…
Beth // James – All in Life (self released)
Dalton Domino – Corners (Lightning Rod Records)
Kenny George Band – Borrowed Trouble  (self released)
Terry Klein – Great Northern (self released)
John Mellencamp – Sad Clowns & Hillbillies (Republic Records)
Old Crow Medicine Show – 50 Years of Blonde on Blonde  (Sony Music Nashville)
Amilia K Spicer – Wow and Flutter  (Free Range Records)
Coming out soon… John Moreland, Joan Shelley, Various Artists – "Cover Stories: Brandi Carlile Celebrates 10 Years of the Story", Colter Wall, Allison Pierce, Justin Townes Earle, Chris Stapleton, Peter Rowan, Christopher Paul Stelling, Greg Hudik, The Steel Wheels, The Gage Brothers, Pokey LaFarge, Jake La Botz, Jared Tyler, The Mastersons, Bobby Bare, Will Payne Harrison, The Secret Sisters, Ed Dupas, Sara Petite, Eric Tollefson, Jade Jackson, Molly Tuttle, Steve Earle …
Check out Americana Boogie Radio station!