Here's all the best Americana and roots-type music releases for August 18th, 2016. Click the artist or album links to find out more. The artist's names link to their websites and the CD title links go to either Amazon, CD Baby or the artist's site for ordering or downloading.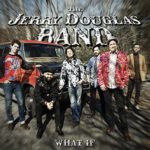 The Jerry Douglas Band
What If  (Rounder Records)
Jerry Douglas, the master of the dobro and Grammy award winner who has played on over 2,000 separate recordings, presents a new album with a unique sound and a brand-new outfit of musicians, hand-picked by Douglas himself. Douglas decisively merges jazz inclinations with the bluegrass, country, blues, swing , rock, and soul he's spent his life absorbing and performing, forging a sound that flies beyond the boundaries of anything he – or anyone else – has done before. From the up-tempo combination of what Douglas calls 'bebop jazz and caveman jazz' on 'Cavebop' to the symphonically sweeping title track, What If delves into areas unexplored by any other musician, much less by Dobro! The album also includes a funky, soulful take on Tom Waits' "2:19" and a blistering bluegrass-meets-jam-band reinvention of the classic "Hey Joe."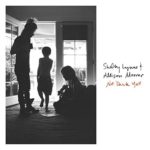 Shelby Lynne & Allison Moorer
Not Dark Yet (Silver Cross Records)
The best relationships between singers are symbiotic yet mystical. They bear the demands of the song and revolve around what it needs without discussion. Sisters Shelby Lynne and Allison Moorer share that kind of transcendent musical bond. It's as deep, haunting, knowing, and beautiful as the Alabama woods they once called home. Both sang as soon as they could form words, but music is the only language they have ever needed to communicate with and understand each other. Not Dark Yet, offers a glimpse into that understanding for the first time and finally, after years of trying to get it made, at the right time. Produced by Teddy Thompson, the album provides a look at their individual and collective artistry through eclectic song choices from writers ranging from the Louvin Brothers, Nick Cave, Kurt Cobain, to Jessie Colter. (from Allison's site)
Also new this week…
The Accidentals – Odyssey (Sony Music Entertainment)
Eric Brace, Peter Cooper & Thomm Jutz – Profiles in Courage, Frailty, and Discomfort  (Red Beet Records)
Dale Ann Bradley – Dale Ann Bradley  (Pinecastle Records)
Brandy Clark – Live From Los Angeles (Warner Bros. Records)
Robert Cline Jr. – American Mojo (independent)
Eli Cook – High-Dollar Gospel  (C.R. 8 Records)
Steve Howell & Jason Weinheimer – A Hundred Years From Today (Out Of The Past Records)
Ray Wylie Hubbard – Tell The Devil I'm Gettin' There As Fast As I Can  (Bordello Records)
Kacy & Clayton – The Siren's Song  (New West Records)
Todd Pate – Tangled Memories  (independent)
Kashena Sampson – Wild Heart  (New Moon Records)
Rick Shea & The Losin' End – The Town Where I Live (Tres Pescadres Records)
Chelsea Williams – Boomerang  (Blue Elan Records)
The Yawpers – Boy in a Well  (Bloodshot Records)
Coming out soon… Ben Sollee, Wild Ponies, Lilly Hiatt, The Sweetback Sisters, Fairbanks & the Lonesome Light, EmiSunshine, Chris Hillman, Eliot Bronson, Karen & the Sorrows, My Politic, Tom Russell, Steve Martin with The Steep Canyon Rangers, Gregg Allman, Stephen Stills & Judy Collins, Jon Langford, Radney Foster, Walter Trout, Charlie Parr, Eilen Jewell, Walter Trout, Bruce Cockburn, Lucinda Williams, Jolie Holland & Samantha Parton, Lee Ann Womack …
Check out Americana Boogie Radio station!