Here's all the best Americana and roots-type music releases for August 25th, 2016. Click the artist or album links to find out more. The artist's names link to their websites and the CD title links go to either Amazon, CD Baby or the artist's site for ordering or downloading.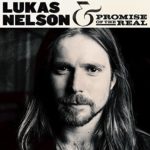 Lukas Nelson & Promise Of The Real
Lukas Nelson & Promise Of The Real  (Fantasy Records)

Few bands come with the pre-approval of not only Willie Nelson, but Neil Young. The former is somewhat of a given since Lukas is Willie's son, but the association with Young is far more significant. Since Promise of the Real had a history of meshing rock, blues, soul, folk and country, the Young connection just molded those genres into a mix that's raw and authentic. While there are other examples of how effectively P.O.T.R. works in the longer formant — specifically the Little Feat-influenced "Find Yourself" and lovely, languid ballad "Forget About Georgia," both over six minutes — the tunes typically stick around the three minute mark. They also occasionally reflect the storytelling traits of some of his dad's Texas peers such as Joe Ely and Guy Clark, especially on "Runnin' Shine," the tale of a moonshiner who is "doing fine, running 'shine," over languid pedal steel and banjo. Ultimately, Lukas is carrying on Willie's tradition, pushing the outlaw boundaries his famous father established in the '70s and proving that the musical apple truly does not fall far from the tree.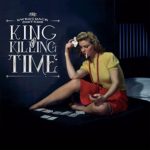 The Sweetback Sisters
King of Killing Time  (Signature Sounds Recordings)
Technically speaking, The Sweetback Sisters come from Brooklyn, but philosophically, they hail from a parallel universe, an alternate timeline in which honky-tonk became the dominant sound in modern country music. On their new album, the Sisters push their timely take on country's golden age into more adventurous territory than ever before, with airtight harmonies, blazing leads, charging rhythms, and playful lyrics. Centered around the charismatic vocal interplay of Emily Miller and Zara Bode, the record's ten tracks are a mix of infectious originals and unexpected interpretations of everything from George Jones to Gram Parsons. Hints of jazz and ragtime flesh out the group's unique brand of Americana, as Miller, Bode, and their remarkably versatile band conjure up a singular blend of heart, humor, and virtuosic musicianship.
Also new this week…
Hannah Aldridge – Gold Rush (independent)
Blank Range – Marooned with the Treasure  (Sturdy Girls Records)
Eliot Bronson – James  (Rock Ridge Music) 
EmiSunshine – Ragged Dreams  (Little Blackbird Records)
Fairbanks & the Lonesome Light – Nothing to Escape (independent)
Lilly Hiatt – Trinity Lane  (New West Records)
Doyle Lawson & Quicksilver – Life Is A Story  (Mountain Home Music Company)
Karen & the Sorrows – The Narrow Place  (independent)
My Politic – 12 Kinds of Lost (independent)
John Prine – John Prine September '78  (Oh Boy Records)
Wild Ponies – Galax  (Gearbox Records)
Coming out soon… Chris Hillman, Tom Russell, Neil Young, Steve Martin with The Steep Canyon Rangers, Mark Olson, Hayley Thompson-King, Tom Irwin, Gregg Allman, Willie Watson, Jonny Lang, Cale Tyson, David Ramirez, Stephen Stills & Judy Collins, Rusty Young, Jon Langford, Larry Campbell & Teresa Williams,  Radney Foster, Charlie Parr, Eilen Jewell, Walter Trout, Bruce Cockburn, Lucinda Williams, Jolie Holland & Samantha Parton, Lee Ann Womack, Sarah Lou Richards, Masontown, The Roseline, Dori Freeman …
Check out Americana Boogie Radio station!