Here's all the best Americana and roots-type music releases for August 4, 2016. Click the artist or album links to find out more. The artist's names link to their websites and the CD title links go to either Amazon, CD Baby or the artist's site for ordering or downloading.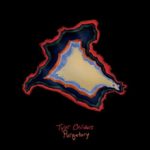 Tyler Childers
Purgatory  (Hickman Holler Records)
Growing up in East Kentucky, Childers spent his youth and young adulthood learning the blue collar trades. He de-nailed boards for hardwood flooring; he worked odd landscaping jobs; he tried college, though it didn't stick. But music – shaped from a childhood spent listening to both Drive-By Truckers and Southern gospel – held the strongest gravitational pull. Childers built a solid fan base in his home state for his songs that melded a forlorn, Appalachian howl with more modern folk diarists, driven by the stories that surrounded him. It was enough to lure Sturgill Simpson into producing his new album, Purgatory. Childers says, "It's that bluegrass sound, but with a little bit more edge to it. It's something I'd want to listen to, sound-wise, growing up in this area. The Appalachian culture and the way the people in this region talk, the sayings they have, it all lends itself to good songs. Everything they say is a song line."  (from Rolling Stone)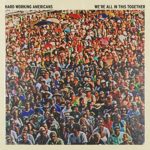 Hard Working Americans
We're All In This Together  (Melvin Records)
"For the kind of band we are, I think this is a definitive statement for us. It captures a collective spirit, a collective muse being shared by a thousand-plus people," says lead singer Todd Snider Four of the songs on the record appeared on the band's eponymous debut, while five are from Rest In Chaos. Two of the tracks are reworked versions of songs from Snider's solo album, Peace Queer, which the band perform regularly, and there also a Chuck Berry cover.The album includes one brand new number, the title track, which grew out of one of Snider's spoken word bits on which he transforms into some sort of rock & roll evangelist while the band vamps behind him. "We're trying to convey that message, and I think the album artwork — the cover of the festival crowd — and the chanting of 'we're all in this together,' it's vital. It's a message that needs to be heard and remembered." from bassist Dave Schools.
Also new this week…
Cory Chisel & Adriel Denae – Tell Me True  (Refuge Foundation for the Arts)
Moses Guest – Light  (Aufheben Records)
Randy Newman – Dark Matter ( Nonesuch Records)
Elijah Ocean – Elijah Ocean (New Wheel Music)
Old Salt Union – Old Salt Union  (Compass Records)
India Ramey – Snake Handler (Little River Records)
George Thorogood – Party Of One  (Rounder Records)
Coming out soon… Emily Saliers, Eric Westbury, Will Hoge, Alex Williams, Jeremy Pinnell, Shelby Lynne & Allison Moorer, Ben Sollee, Chelsea Williams., Richard Thompson, Wild Ponies, Jason Wilber, Hymn River Suite, Ray Wylie Hubbard, Dale Ann Bradley, EmiSunshine, Beth Noble, Dave Rawlings, A.J. Croce. Eli Cook, Chris Hillman, My Politic, The Jerry Douglas Band, Tom Russell, Steve Martin with The Steep Canyon Rangers …
Check out Americana Boogie Radio station!