Here's all the best Americana and roots-type music releases for February 2nd, 2018. Click the artist or album links to find out more. The artist's names link to their websites and the CD title links go to either Amazon, CD Baby or the artist's site for ordering or downloading.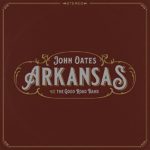 John Oates
Arkansas  (PS/Thirty Tigers)
John Oates, yes, of Hall & Oates,  has teamed up with a number of accomplished Americana musicians, known as The Good Road Band, to deliver his seventh solo album. The project originally began as a tribute to Oates' idol, Mississippi John Hurt. It evolved organically, during a series of Nashville recording sessions, into a retrospective collection drawing from a wide rand of Oates' musical influences. Asked about the style and sound of Arkansas, he says, "it's like Dixieland dipped in bluegrass and salted with Delta blues."  The Good Road Band's impressive lineup on the record consists of Sam Bush on mandolin, Russ Pahl on pedal steel, Guthrie Trapp on electric guitar, Steve Mackey on bass, Nathaniel Smith on cello, and Josh Day on drums and percussion. With this incredible band, Oates shines a light on music from America's past long before the birth of rock 'n' roll.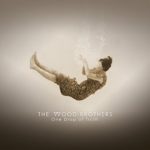 The Wood Brothers
One Drop of Truth  (Honey Jar Records)
The Wood Brothers' sixth outing, One Drop of Truth, dives headfirst into a deep wellspring of sounds, styles and influences. Whereas their previous outings have often followed a conceptual and sonic through-line, here the long-standing trio featuring brothers Oliver and Chris Wood along with Jano Rix treat each song as if it were its own short film. It's the freest album we've done, the most independent album we've done, and was the most fun we've ever had making a record," says Oliver Wood. "And most importantly, this is the most purely Wood Brothers' album we've ever made."
Also new this week…
Brew Davis – Brew Davis (Hellbender Records)
Fruition – Watching It All Fall Apart  (LoHi Records)
James Hunter Six – Whatever It Takes  (DapTone Records)
Peter Karp – Blue Flame ( Rose Cottage Records)
Mike and the Moonpies – Steak Night at the Prairie Rose  (independent)
Raven and Red – We Rise Up (independent)
Surrender Hill – Tore Down Fences  (Blue Belly Records)
Letitia VanSant – Gut It To The Studs  (Letitia Vansant Music)
Coming out soon… Brandi Carlile, Sherman Ewing, Paul Luc, Caleb Caudle, J.D. Wilkes, Caroline Cotter, Wade Bowen, Craig Gerdes, Richmond Fontaine, Lynn Taylor & the Barflies, Erica Binn, Szlachetka, John McCutcheon, Harvey McLaughlin, Ed Romanoff, The Reverend Shawn Amos, Darling West, I'm With Her, Brew Davis, Grant-Lee Phillips, Ruby Boots, Jim White, Janiva Magness, Ned Hill, Caroline Rose, Mary Chapin Carpenter, GB Roots, Chris Smither, Great Peacock, Field Report, Courtney Marie Andrews, Red Shahan, Rod Picott, Ben Harper and Charlie Musselwhite …
Check out Americana Boogie Radio station!