Here's all the best Americana and roots-type music releases for July 28th, 2016. Click the artist or album links to find out more. The artist's names link to their websites and the CD title links go to either Amazon, CD Baby or the artist's site for ordering or downloading.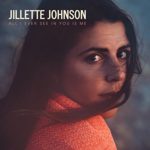 Jillette Johnson
All I Ever See In You Is Me  (New Rounder Records)
Produced by Dave Cobb, Johnson's sophomore album offers up sparsely orchestrated songs centering on her spirited piano work and ever-changing vocal texture, an instrument that's irresistibly powerful whether she's belting out a refrain or whispering a hushed melody. Like only the most timeless songwriters, Johnson finds infinite depth within that simplicity. Recorded at RCA Studio A, All I Ever See in You Is Me bears an unhurried pace and warm intimacy that echoes the purposeful looseness of its production. Drifting between hazy romanticism and resolute self-awareness, Johnson examines heartbreak and resilience with a willful and magnetic vulnerability.  (from press release)
Also new this week…
Ben Hunter, Phil Wiggins, Joe Seamons – A Black & Tan Ball  (independent)
Margo Price – Weakness (Third Man Records)
Juanita Stein – America (Handwritten Records)
Coming out soon… Flagship Romance, Moses Guest, Tyler Childers, India Ramey, Eric Westbury, Shelby Lynne & Allison Moorer, Wild Ponies, Ray Wylie Hubbard, Beth Noble, Dave Rawlings, Hard Working Americans, Elijah Ocean, A.J. Croce. Eli Cook, Chris Hillman, The Jerry Douglas Band, Tom Russell, Sweetback Sisters…
Check out Americana Boogie Radio station!