Here's all the best Americana and roots-type music releases for the week of June 16th, 2016. Click the artist or album links to find out more. The artist's names link to their websites and the CD title links go to either Amazon, CD Baby or the artist's site for ordering or downloading.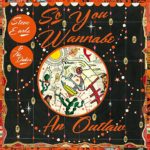 Steve Earle & The Dukes
So You Wannabe an Outlaw  (Warner Bros. Records)
So You Wannabe an Outlaw is an homage to outlaw music and is dedicated to the late Waylon Jennings. "I was out to unapologetically 'channel' Waylon as best as I could." Earle says. "This record was all about me playing' on the back pick-up of a '66 Fender Telecaster on an entire record for the first time in my life. The vocal part of it is a little different. I certainly don't sound like Waylon Jennings. I moved to Nashville in November of 1974, and right after that Willie Nelson's Red Headed Stranger came out. I was around when Waylon was recording Dreaming My Dreams. Guitar Town wound up being kind of my version of those types of songs," Earle recalls. "There's nothing 'retro' about this record," he says. "I'm just acknowledging where I'm coming from." So You Wannabe an Outlaw is the first recording he has made in Austin, TX. Earle has lived in New York City for the past decade. "Look, I'm always gonna be a Texan, no matter what I do," he says. "And I'm always going to be somebody who learned their craft in Nashville. It's who I am." The album was produced by Richard Bennett and features collaborations with Willie Nelson, Johnny Bush, and Miranda Lambert.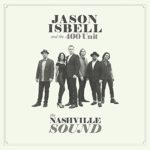 Jason Isbell and the 400 Unit
The Nashville Sound   (Southeastern Records)
Jason Isbell, one of the finest singer-songwriters working at the intersection of folk, country and rock today, has proven himself to be adept at the exacting art of mapping out the territory between those poles. His songs have an exquisite, rawboned realism and deeply embedded class-consciousness, partly because he's dedicated himself to cultivating his literary gift and partly because it's often been the contours of his own life, begun in the hardscrabble setting of rural, northern Alabama, and the lives of people he understands, that he's tracing. In an interview for an upcoming NPR story, Isbell was self-deprecating about expanding his repertoire: "Finally you get all of those things [in your life] dealt with. What are you gonna talk about now? You can't moan, and you can't sing the blues anymore. So you have to figure out how to empathize, better than you've ever done." Isbell named the album for a lush, sweetened approach to record-making that was meant to help country music compete in the popular landscape of the early rock 'n' roll era, a production style famously associated with RCA Studio A. His take on the Nashville Sound proceeds from more or less the opposite philosophy; he couldn't be less concerned with making his music go down easy. With eyes clear and nerves jangled, he's wrestling with unpleasant social and political realities. (edited for a review by Jewly Hight for npr.org)
Also new this week…
Sammy Brue – I Am Nice  (New West Records)
Roxi Copland – Bad Decision  (independent)
The Dustbowl Revival – The Dustbowl Revival  (Signature Sounds Recordings)
Greta Gaines – Tumbleweed  (Big Air Records)
Sam Gleaves & Tyler Hughes – Sam Gleaves & Tyler Hughes  (Community Music)
Andy Hall and Roosevelt Collier – Let The Steel Play (Dustypicks Music)
Ron Melancon – Southern Gothic  (Blue Élan Records)
Dan Mills –  Something Good (independent)
Palehound – A Place I'll Always Go  (Polyvinyl Records)
Sarah Jane Scouten – When the Bloom Falls From the Rose  (Light Organ Records)
Various Artists – Red Hot a Memphis Celebration of Sun Records (Americana Music Society Records)
Whetherman – This Land (independent)
Coming out soon… Banditos, Jeff Tweedy, The Deslondes, Joe Holt, Slaid Cleaves, Sam Baker, Yonder Mountain String Band, Willie Nile, Pierce Edens, Shakey Graves, Mr. Byrd, Twisted Pine, Moses Guest, Catherine MacLellan, Mike Younger, Jim Lauderdale, Tyler Childers, Shelby Lynne & Allison Moorer, Beth Noble, Dave Rawlings…
Check out Americana Boogie Radio station!