Here's all the best Americana and roots-type music releases for the week of June 23rd, 2016. Click the artist or album links to find out more. The artist's names link to their websites and the CD title links go to either Amazon, CD Baby or the artist's site for ordering or downloading.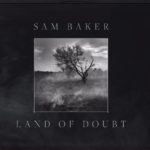 Sam Baker
Land Of Doubt  (self released)
Baker's musical storytelling in Land of Doubt gives voice to emotions tender and bitter, personal and universal. Some songs seem to come from deep inside the well of his own experience, while others reflect empathy with and insight into the suffering of those outside it.  Perhaps Baker describes the record best, "I wanted a cinematic feel, a mixture of sparsity and tension… And beauty…I always come back to beauty on my records. That's shorthand for something that's bigger than me." The link is to Sam's Kickstarter page.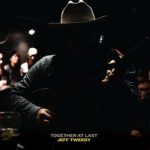 Jeff Tweedy
Together At Last  (Anti/Epitaph Records)
This is the first in a series of solo efforts from the singer, with songs from across Tweedy's expansive back catalog and strips them down to their bare acoustic bones. With no one to turn or pass the spotlight to, he settles in for some quality time with his own songs, including some originally recorded with side projects Loose Fur and Golden Smog. Never has Tweedy been this introspective on record, letting his words and feelings hang wide out in the open. Whether or not that's a good thing depends on which side of the singer appeals to you: the experimental wunderkind or the moody troubadour.
Also new this week…
Banditos – Visionland  (Bloodshot Records)
Slaid Cleaves –  Ghost on the Car Radio (Candy House Media)
The Deslondes – Hurry Home (New West Records)
Lonesome River Band – Mayhayley's House  (Mountain Home Music Company)
Willie Nile – Positively Bob: Willie Nile Sings Bob Dylan  (River House Records)
Steelism – ism (Intoxicating Sounds)
Yonder Mountain String Band – Love. Ain't Love  (Frog Pad Records)

Coming out soon… Joe Holt, Mr. Byrd, Twisted Pine, Moses Guest, Catherine MacLellan, Mike Younger, Jim Lauderdale, Tyler Childers, Shelby Lynne & Allison Moorer, Wild Ponies, Ray Wylie Hubbard, Beth Noble, Dave Rawlings…
Check out Americana Boogie Radio station!