Here's all the best Americana and roots-type music releases for the week of June 2nd, 2016. Click the artist or album links to find out more. The artist's names link to their websites and the CD title links go to either Amazon, CD Baby or the artist's site for ordering or downloading.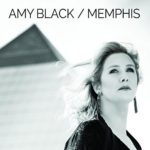 Amy Black 
Memphis (Reuben Records)
Amy Black has always been drawn to soul singers. But it wasn't until she began exploring her own southern roots for her last album, The Muscle Shoals Sessions, that she found her musical sweet spot — and knew her next stop had to be the place where blues and soul converge (and where she herself was conceived). The album was recorded old-school analog style at producer/engineer Scott Bomar's  studio. The session musicians include Hi Records rhythm section drummer Howard Grimes, and his brother, Leroy "Flick" Hodges (bass), along with Stax guitarist Bobby Manuel, on many of these 10 tracks. "I love the music of Memphis; everything that came out of there in the '50s, the '60s, the '70s … I love the grit and the guts and the soul and the groove," Black says. "And getting to record with some of the guys who made that music was amazing."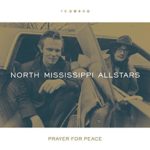 North Mississippi Allstars
Prayer for Peace  (SMG Records)
Brothers Luther (guitar/vocals) and Cody (percussion, piano, etc.) Dickinson are the stripped down members of this aggressive, uncompromising group whose dedication to the raw, rural blues of R.L. Burnside and Mississippi Fred McDowell (both of whose songs they cover here), along with the backwoods fife music of Otha Turner, has informed eight previous albums and helped make Luther a sort of go-to guitarist for bands, like the Black Crowes, looking for some rootsy credibility. Even though the Allstars have occasionally mixed rugged hip-hop and psychedelic rock into this dusky stew, they have never abandoned the gutsy soul at their core and the duo's credentials remain impeccable. (edited from American Songwriter)
Also new this week…
Rachel Baiman – Shame  (Free Dirt Records)
Cordovas – Cordovas  (1stMan Music)
Cowbell – Haunted Heart  (Damaged Goods Records)
Pierce Edens – Stripped Down Gussied Up  (independent)
Phoebe Hunt & the Gatherers – Shanti's Shadow  (Phoebe Hunt Music)
Hugh Masterson – Lost + Found  (Rock Ridge Music)
Grant Maloy Smith – Dust Bowl  (Suburban Cowboy Records)
Molly Tuttle – Rise (Molly Tuttle Music)
Jared Tyler – Dirt on Your Hands  (Blue Alleluia Music)
Various Artists – Mavis Staples – I'll Take You There: An All-Star Concert Celebration  (Blackbird Production Partners)
Various Artists – Treasure of the Broken Land: The Songs of Mark Heard  (Storm Weathered Records)

Coming out soon… The Secret Sisters, Amanda Anne Platt & The Honeycutters, The Parson Red Heads, Steve Earle, Jason Isbell, Shannon McNally, Jeff Tweedy, The Deslondes, Alastair Moock, Joe Holt, Slaid Cleaves, Sam Baker, VA –Red Hot a Memphis Celebration of Sun Records, Yonder Mountain String Band, Willie Nile, Pierce Edens, Mr. Byrd…
Check out Americana Boogie Radio station!