Here's all the best Americana and roots-type music releases for June 30th, 2016. Click the artist or album links to find out more. The artist's names link to their websites and the CD title links go to either Amazon, CD Baby or the artist's site for ordering or downloading.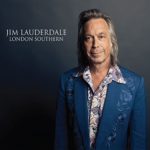 Jim Lauderdale
London Southern  (Sky Crunch Records)
The album was mostly recorded with Nick Lowe's band at Goldtop Studio in London, is a beautifully polished collection of songs that reflects Jim Lauderdale's mastery of styles from upbeat honky-tonking to velvety crooning.This is Lauderdale's 29th album and it shows why he has been described as a 'songwriter's songwriter'. The association with Nick Lowe goes back to 1994 and 1995 when Lauderdale was Lowe's support act. After a few listens to a new album I find a favourite emerges quite soon. London Southern has been round several times and I still haven't picked out a winner. That's not because there isn't one but purely because of the record's exceptionally high quality content, musicianship and production. It's end to end and to fully appreciate Lauderdale's versatility, that's how you should listen to London Southern. (edited from Americana Music Show review)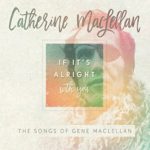 Catherine MacLellan
If It's Alright With You: The Songs of Gene MacLellan  (True North Records)
For two decades, Gene MacLellan quietly commanded the ears of the world from his Prince Edward Island home as artists including Anne Murray, Elvis Presley, Loretta Lynn, Chet Atkins, Joan Baez and Ocean turned MacLellan compositions like 'Snowbird,' 'Put Your Hand in the Hand' and 'The Call' into worldwide chart-toppers and repertoire standards.Catherine MacLellan has long explored her father's catalogue in tangential ways while establishing herself as a peerless musician all her own. (from artist's website)
Also new this week…
James Elkington – Wintres Woma  (Paradise of Bachelors Records)
Sonny Landreth – Recorded Live in Lafayette  (Provogue Records)
Coming out soon… Twisted Pine, Moses Guest, Mike Younger,Tyler Childers, Shelby Lynne & Allison Moorer, Wild Ponies, Ray Wylie Hubbard, Beth Noble, Dave Rawlings, Hard Working Americans…
Check out Americana Boogie Radio station!