Here's all the best Americana and roots-type music releases for the week of June 9th, 2016. Click the artist or album links to find out more. The artist's names link to their websites and the CD title links go to either Amazon, CD Baby or the artist's site for ordering or downloading.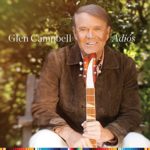 Glen Campbell
Adiós  (Universal Music Entertainment)
Glen Campbell's final studio album was recorded at Station West in Nashville following Glen's 'Goodbye Tour.' Produced by Glen's longtime banjo player and friend Carl Jackson, the album features Glen singing four Jimmy Webb songs that Glen never recorded but always loved, including the title track. Adios features songs written by Roger Miller, Bob Dylan, Dickey Lee, Jerry Reed, Fred Neil, and includes a duet with Willie Nelson, "Funny How Time Slips Away", and special guest Vince Gill on harmony vocals in "Am I All Alone (Or Is It Only Me)". The album is a true family affair as Glen's daughter Ashley and sons Cal and Shannon, all perform on the record.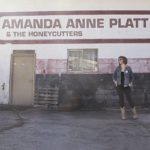 Amanda Anne Platt & The Honeycutters
Amanda Anne Platt & The Honeycutters (Organic Records)
"We're switching things up a little. After four albums I've decided to step out and start using my own name. It's something that a lot of people have encouraged me to do over the years, and I guess that 2017 just felt right." That name, Amanda Anne Platt & The Honeycutters, is also the title of the band's new album. "We're keeping The Honeycutters too because we don't want to confuse people…really, we've always been Amanda Anne Platt and the Honeycutters. I think I've just gotten to a place where I feel comfortable enough to be in the spotlight." Lyrically driven, the songs on their new album blend the band's old-school country roots attitude with their shared influences of rock and folk. Amanda says of the album, "I think it's just about life and all that that entails. Including but not limited to death, strangers, birthdays, money, leaving, arriving, seasons, corruption, and love."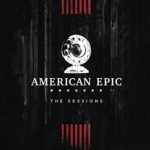 Various Artists
Music from The American Epic Sessions  (Columbia Records)
This is part of the PBS TV documentary, American Epic, the story of early American recorded music when the musical strands of a nation first combined to spark a cultural renaissance that forever transformed the future of music and the world. For the film, the American Epic team has reassembled the very first electrical sound recording system from the 1920s, and invited Jack White and T Bone Burnett to produce an album of recordings by twenty current artists. These artists are given the chance to pass through the portal that brought the world into the modern era. The soundtrack features many additional performances not seen in the film. Featuring: Alabama Shakes, The Americans, Ashley Monroe, The Avett Brothers, Beck, Bettye LaVette, Bobby Ingano, Elton John, Frank Fairfield, Jerron "Blind Boy" Paxton, Los Lobos, Stephen Stills, Lost Bayou Ramblers, Pokey LaFarge,Rhiannon Giddens, Steve Martin and Edie Brickell, Taj Mahal, Jack White, and Willie Nelson and Merle Haggard.
Also new this week…
Chuck Berry – Chuck   (Dualtone Music Group)
Big State – Sure Thing (Big Beard Records)
Big Thief – Capacity  (Saddle Creek Records)
The Deadmen – The Deadmen  (8 Gang Switch Records)
Ani DiFranco – Binary  (Righteous Babe Records)
Gov't Mule – Revolution Come…Revolution Go  (Fantasy Records)
Shannon McNally – Black Irish  (Compass Records)
Alastair Moock – Alastair Moock (Moockshake Music)
Zephaniah OHora and The 18 Wheelers – This Highway (self released)
The Secret Sisters – You Don't Own Me Anymore  (New West Records)
Coming out soon… Steve Earle, Jason Isbell, Ron Melancon, The Dustbowl Revival, Jeff Tweedy, The Deslondes, Joe Holt, Slaid Cleaves, Sam Baker, Yonder Mountain String Band, Willie Nile, Pierce Edens, Shakey Graves, Mr. Byrd, Twisted Pine, Dan Mills, Moses Guest, Mike Younger…
Check out Americana Boogie Radio station!