Here's all the best Americana and roots-type music releases for the week of May 19th, 2016. Click the artist or album links to find out more. The artist's names link to their websites and the CD title links go to either Amazon, CD Baby or the artist's site for ordering or downloading.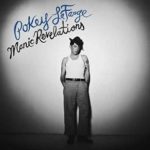 Pokey LaFarge
Manic Revelations  (Rounder Records)
Pokey LaFarge tries to make sense of trouble he's seen and trouble he's been in. This is the Great Why of his unending passion for songwriting. Each chord, each riff shades the stories he sets up in his lyrics, always in search of the purest truth within the 10 forlorn, haunting melodies on Manic Revelations. A musician, a storyteller, a narrator of the messy, unkempt American experience…Pokey LaFarge sits, he watches, he writes. Everything that's worth happening happens in his songs. From the broad social narrative of 'Riot In The Streets' to the internal tension of 'Must Be A Reason' and 'Bad Dreams' to the profound alienation of 'Silent Movie,' these Manic Revelations are questions, they are answers, they are an epoch for Pokey LaFarge.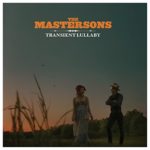 The Mastersons
Transient Lullaby  (Red House Records)
Don't bother asking The Mastersons where they're from. Brooklyn, Austin, Los Angeles, Terlingua; they've called each home in just the last few years alone. If you really want to get to know this husband-and-wife duo, the better question to ask is where they're going. For the last seven years, The Mastersons have kept up a supremely inexorable touring schedule, performing as both the openers for Steve Earle and as members of his band, The Dukes, in addition to playing their own relentless slate of headline shows and festivals. Written in a slew of different cities around the world, the band's new album, Transient Lullaby is a late-night collection of subtle, evocative performances that showcase the itinerant couple at their absolute finest. Musically, the album is rich with intoxicating harmonies that float above Eleanor Whitmore's stirring string arrangements and Chris Masterson's adroit guitar work, but it's the deeply personal songwriting that always manages to steal the show.
Also new this week…
Hannah Aldridge – Gold Rush  (Rotsy Rocords)
Emily Barker – Sweet Kind of Blue (Everyone Sang/Kartel)
Chastity Brown – Silhouette of Sirens (Red House Records)
Ed Dupas – Tennessee Nights  (independent)
Jeffrey Halford and the Healers – Lo-Fi Dreams  (Shoeless Records)
Hardened and Tempered – The Trailer Sessions  (independent)
Will Payne Harrison – East Nashville Blues  (independent)
Jade Jackson – Gilded (-Anti/Epitath Records)
Lesley Kernochan – A Calm Sun  (Maple Syrup Music)
Paul Nipper – Kamikaze Heart  (independent)
Sara Petite – Road Less Traveled  (independent)
Daniel Romano – Modern Pressure (New West Records)
The Steel Woods – Straw in the Wind  (Woods Music)
The Two Tracks – Postcard Town  (self released)
Thomas Wynn and the Believers – Wade Waist Deep (Mascot Records)
Coming out soon… Tom Russell, Jared Tyler, Bobby Bare, Various Artists – Gentle Giants: The Songs of Don Williams, The Secret Sisters, Eric Tollefson, Justin Townes Earle, Rachel Baiman, Slaid Cleaves, Molly Tuttle, Steve Earle, North Mississippi Allstars, Jason Isbell, Shannon McNally, Jeff Tweedy, Phoebe Hunt, The Deslondes, Joe Holt, Pierce Edens, VA – Treasure of the Broken Land: The Songs of Mark Heard…
Check out Americana Boogie Radio station!