Here's all the best Americana and roots-type music releases for the week of May 5th, 2016. Click the artist or album links to find out more. The artist's names link to their websites and the CD title links go to either Amazon, CD Baby or the artist's site for ordering or downloading.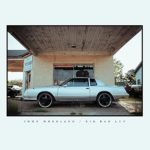 John Moreland
Big Bad Luv  (4AD Records)
Big Bad Luv is unmistakably a rock 'n' roll record. If, that is, one understands the term to include Ray Wylie Hubbard, John Hiatt, and Lucero. Or The Band, maybe. Insistent songs, coming from a voice as elegant as unfinished barn wood, songs which insist upon their words being heard. Big Bad Luv is, at least by comparison…maybe…a happier record? "I don't think I'm writing songs that are that much different," Moreland says. "It's always been a positive thing at heart, even if a song isn't sunshine and rainbows. At the very least my songs have been a way to exorcise negative feelings so that I can move on. And hopefully they provide that same experience to listeners. So that's what I'm still doing. I think it's a positive thing. I think this record, there's definitely a change in attitude, but it's the same point of view."  (from Moreland's website)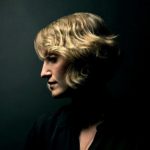 Joan Shelley
Joan Shelley  (No Quarter Records)
In December 2016, after more than a year of touring the world, Joan Shelley and Nathan Salsburg headed to Chicago, where they joined Jeff Tweedy in Wilco's Loft studio for five days. Spencer Tweedy, home from college, joined on drums, while James Elkington (a collaborator to both Tweedy and Salsburg) shifted between piano and resonator guitar. Jeff added electric accents and some bass, but mostly, he helped the band stay out of its own way. "He was protecting the songs. He was stopping us before we went too far." Shelley says. The Loft proved essential for that approach, as it was wired to capture every musical moment, so no take was lost. If, for instance, some magic happened while Spencer added drums to a tune he'd never heard, or while Elkington tinkered behind a piano, the tape was rolling. Indeed, half of these songs are first takes. "The first time is always the best. That's when everyone's on the edge of their seats, listening to not mess it up," Shelley says. "They're depending on each other to get through it." These are Shelley's most assured and complete thoughts to date, with lyrics as subtle and sensitive as her peerless voice and a band that offers support through restraint and nuance. In eleven songs, this is the sound of Joan Shelley emerging as one of music's most expressive emotional syndicates. (from Amazon)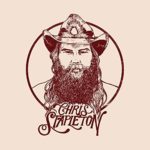 Chris Stapleton
From A Room: Volume 1  (Mercury Nashville Records)
He may appear to be a thick-bearded Seventies outlaw-country throwback, but make no mistake: Chris Stapleton is a soul singer, with a preternaturally creaky voice that can turn wizened or brawny, full of pained howls and distended vowels. Thankfully, the follow-up to Traveller is a taut, nine-song LP geared mainly toward spotlighting those remarkable pipes, with scant pandering to mainstream country radio. The first of two volumes (the second is due later this year), From a Room was recorded in Nashville with super-producer Dave Cobb at RCA Studio A. Songs smolder rather than blaze, amble instead of bolt, and generally keep the volume reined in.Aside from a cover of the Willie Nelson fave "Last Thing I Needed, First Thing This Morning," the songs are Stapleton co-writes, plain-spoken sometimes to a fault. But that voice ensures that even generic bits come off as anything but. Here's looking forward to Volume 2. (from Rolling Stone)
Also new this week…
Lauren Barth – Forager  (Horton Records)
The Gage Brothers –  The Gage Brothers  (self released)
Taj Mahal & Keb' Mo' – TajMo (Concord Records)
Allison Pierce –  Year of the Rabbit  (Allie Cat Music)
Peter Rowan – My Aloha!  (Omnivore Recordings)
Rev. Sekou – In Times Like These  (Zent Records)
The Steel Wheels – Wild as We Came Here   (Big Ring Records)
Christopher Paul Stelling – Itinerant Arias  (Anti/Epitaph Records)
Bruce Sudano – 21st Century World  (Purple Heart Recording Company)
Various Artists – Cover Stories: Brandi Carlile Celebrates 10 Years of the Story  (SMG)
Coming out soon… Colter Wall, Pokey LaFarge, Jake La Botz, Jared Tyler, Daniel Romano, The Mastersons, Bobby Bare, Will Payne Harrison, The Secret Sisters, Ed Dupas, Sara Petite, Eric Tollefson, Justin Townes Earle, Jade Jackson, Molly Tuttle, Steve Earle, North Mississippi Allstars, Jason Isbell …
Check out Americana Boogie Radio station!