Here's all the best Americana and roots-type music releases for November 10th, 2017. Click the artist or album links to find out more. The artist's names link to their websites and the CD title links go to either Amazon, CD Baby or the artist's site for ordering or downloading.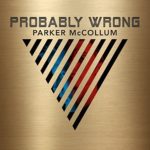 Parker McCollum
Probably Wrong  (independent)
Strikingly brilliant of composition, richly diverse, both progressive and traditional, a tour de force of songwriting, and incredibly textured with strong instrumentation, Probably Wrong has just about everything you could want from any record, whether you count yourself a country fan, more of an Americana type, a country rocker, or whatever may be in between, man or woman, young or old. Whatever your roots music persuasion, Parker McCollum seems to have you covered, as long as you're willing to open your heart to a new name, and a forward-thinking approach to a powerful expression of country music. (from Saving Country Music)
Also new this week…

Brother Roy – Last Man Standing (independent)
Langhorne Slim – Lost At Last Vol. 1  (Dualtone Music Group)
Packway Handle Band – Go On Get Up  (independent)
The Railsplitters – Jump In (independent)
Nathaniel Rateliff & The Night Sweats – Live At Red Rocks (Stax Records)
Dan Reeder – Nobody Wants to Be You  (Oh Boy Records)
Buffy Sainte-Marie – Medicine Songs  (True North Records)
Coming out soon… Mavis Staples, Jim White, Birds of Chicago, Chris Stapleton, Lisa Morales …
Check out Americana Boogie Radio station!