Here's all the best Americana and roots-type music releases for October 20th, 2017. Click the artist or album links to find out more. The artist's names link to their websites and the CD title links go to either Amazon, CD Baby or the artist's site for ordering or downloading.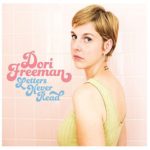 Dori Freeman
Letters Never Read  (Blue Hens Music)
Dori Freeman's music subtly intervenes in simplistic takes on her native region, Galax, Va., which has hosted an annual old-time fiddle gathering for more than eight decades. She values her lifelong exposure to living musical traditions, but doesn't allow her reverence to overshadow her gift for distilling Appalachian melancholy into delicate pop ruminations. Her new album, the second she's recorded with Teddy Thompson producing, is even more fetching in its finessing of contradictions than its predecessor. What's striking is that Freeman's interpretations of down-home material are deliberately spare, yet no less elegant.  She covers "Yonder Comes a Sucker," made famous by Jim Reeves in the 1950s,into a softly swinging romp, while she brings a patient, knowing quality to the frailing banjo number "Over There," The ease with which Freeman knits together sturdiness and sophistication is a revelation, and one that's arrived right on time.  (edited from NPR First Listen)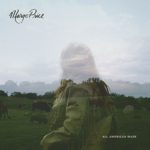 Margo Price
All American Made  (Third Man Records)
"These songs (written both by myself and with my husband) were born while traveling America – between the highways and hotel rooms, in the crowded airports and all-night diners and occasionally, on the green grass of our Tennessee home," states Price on her website. While Midwest Farmer's Daughter was autobiographical, Price looks outward in several songs on his 2nd album. "Pay Gap" and "Wild Women" tackle inequality. The title track layers excerpts from Patti Smith's recording of "Spell," as well as speeches by Martin Luther King Jr., Richard Nixon, Bill Clinton and others
Also new this week…
Bob Bradshaw – American Echoes  (Fluke Records)
Bela Fleck and Abigail Washburn – Echo In The Valley (Rounder Records)
Monocle Band – The Clearing (independent)
Porter and The Bluebonnet Rattlesnakes – Don't Go Baby It's Gonna Get Weird Without You  (Cornelius Chapel Records)
Nora Jane Struthers – Champion (independent)
Turnpike Troubadours – A Long Way From Your Heart   (Bossier City Records)
(Dan) Tyminski – Southern Gothic  (Mercury Nashville)

Coming out soon… Lee Ann Womack, The Deep Dark Woods, Packway Handle Band, The Wailin' Jennys, Thor Platter, Dan Reeder, Langhorne Slim & the Law …
Check out Americana Boogie Radio station!