Here's all the best Americana and roots-type music releases for October 27th, 2017. Click the artist or album links to find out more. The artist's names link to their websites and the CD title links go to either Amazon, CD Baby or the artist's site for ordering or downloading.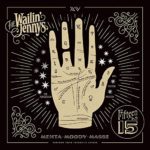 The Wailin' Jennys
Fifteen (Red House Records)
Fifteen is the first recording in six years from contemporary folk's The Wailin' Jennys. An entrancing collection of cover songs, it includes tunes by Tom Petty, Emmylou Harris, Paul Simon and Dolly Parton, "Fifteen is an auspicious outing, not only because it marks the group's decade and a half long anniversary, but also the fact that even with the barest arrangements and most intimate accompaniment, these three women can successfully combine as a singular force." (excerpt from Country Standard Time)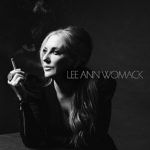 Lee Ann Womack
The Lonely, The Lonesome & The Gone  (ATO Records)
Womack has long been known for her singing voice, a pedigree that extends back to her mainstream country roots in the late 1990s and has been a primary focus of her career ever since. And rightfully so. Start-to-finish, The Lonely, The Lonesome & The Gone has a cinematic quality to it, one buoyed both by lush, dynamic arrangements and by a skillfully executed sequence, which effortlessly ebbs and flows between torch songs (the smoldering "He Called Me Baby") and Texas twang (the jagged crunch of "Wicked"), giving equal credence to the bedroom (the sweet and clever "End of the World") and the bar (the laid-back shuffle of "Bottom of the Barrel"). The album is bookended by stirring vocal performances, it's an album that shows Womack to be one of American roots music's foremost auteurs, one with a compelling voice for storytelling and the vision to use it to powerful effect. (edited from NPR's First Listen)
Also new this week…
Billy Burnette – Crazy Like Me  (Rock & Roll With It Records)
Peter Case – On The Way Downtown: Recorded Live on Folkscene   (Omnivore Recordings)
Chamomile & Whiskey – Sweet Afton (independent)
The Deep Dark Woods – Yarrow  (Six Shooter Records)
Ronnie Fauss – Last Of The True  (Normaltown Records)
Joe Henry – Thrum  (earMUSIC)
The Infamous Stringdusters – Undercover, Vol. 2  (Lumenhouse Recordings)
Mile Twelve – Onwards   (independent)
Thor Platter – Take Time  (independent)
Various Artists – The Life & Songs of Kris Kristofferson  (Blackbird Production Partners)
Coming out soon… Scott Miller, Packway Handle Band, Jim Byrnes, Samantha Fish, Big Head Todd and The Monsters, Mavis Staples, Dan Reeder, Chris Stapleton …
Check out Americana Boogie Radio station!