Here's all the best Americana and roots-type music releases for October 6th, 2017. Click the artist or album links to find out more. The artist's names link to their websites and the CD title links go to either Amazon, CD Baby or the artist's site for ordering or downloading.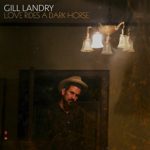 Gill Landry
Love Rides A Dark Horse  (ATO Records)
Love and hate need each other for either to have meaning and I feel like it's the same way with people. I'd like to believe love always wins coming down the stretch – it just might not be the way you envisioned it. That basically is what I wrote this album about. Since making my last record, I destroyed all the pillars of my life intentionally and by accident. I found myself wondering what the hell I was doing, and had to slowly start rebuilding. This is not a blues album, though if someone asked me what kind of music I write, I'd like to say blues. Blues singing is an exorcism of the blues itself, and that's how I relate to what I write. This album for me is an attempt to shine a light on my various traps and sorrows as well as explore their emotional depths. (from Gill's bio)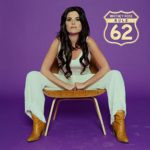 Whitney Rose
Rule 62 (Six Shooter Records)
Whitney Rose named her new record Rule 62. For those not in the know, Rule 62 stands for the aphorism: "don't take yourself too damn seriously". That wryly fits the contents of Rose's material. She sings about extremes. Whether the topic is truck driving or funerals, making the first move or getting divorced, being scared or feeling passionate, Rose delivers the lines straight with a twist. There's a thin line between telling a compelling, detailed story and being absurd. The key, Rose acknowledges, it to have it both ways. Rose penned nine of the 11 tracks and sings them from the heart, even with a lump in her throat, but with her tongue often in her cheek. This is pure country music, Texas-style, meant for the state's distinctive dance floors, nightclubs, dive bars, and open-air venues.  (edited from Pop Matters review)
Also new this week…
Bill Carter – Bill Carter  (Forty Below Records)
Laura Cortese & The Dance Cards – California Calling (Compass Records)
Ren Geisick – Ren, Love Song (independent)
Thomm Jutz – Crazy If You Let It  (Mountain Fever Records)
JD McPherson – Undivided Heart & Soul  (New West Records)
Jim Page – A Hand Full of Songs  (independent)
Silver Torches –  Let It Be a Dream  (independent)
The White Buffalo – Darkest Darks, Lightest Lights  (Unison Music Group)
The Roseline – Blood  (King Forward Records)
Coming out soon… Derek Hoke, Matt Patershuk, Jackie Greene, Joshua Davis, Bob Bradshaw, Ryan Koenig, Masontown, Tyminski, Dori Freeman, Margo Price, Lee Ann Womack, The Deep Dark Woods, Bela Fleck and Abigail Washburn, The Wailin' Jennys, Packway Handle Band, Monocle Band, Thor Platter, Dan Reeder …
Check out Americana Boogie Radio station!