Here's all the best Americana and roots-type music releases for September 22nd, 2017. Click the artist or album links to find out more. The artist's names link to their websites and the CD title links go to either Amazon, CD Baby or the artist's site for ordering or downloading.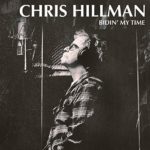 Chris Hillman
Bidin' My Time  (New Rounder Records)
This is the ex-Byrd, ex-Burrito's first solo effort in more than ten years, Hillman appears out front in concept and art. True to form, however, is the album's all-star composition, in which multiple rock and roots titans come together to support this Americana pioneer. Those names include Roger McGuinn and David Crosby, Herb Pedersen of the Desert Rose Band, and Tom Petty, who produced the record. Bidin' My Time respectfully covers the many genre forays of Hillman's career, as well as notable influences.The album finds this affable team player demonstrating that he deserves to be known to more than just the crate diggers. Hillman's talent remains at high levels, even as he still lacks the widespread credit he so rightly deserves.  (edited from Pop Matters review)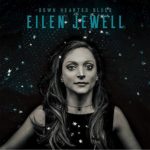 Eilen Jewell
Down Hearted Blues  (Signature Sounds Recordings)
"We really love to uncover the past. It's almost like digging for buried treasure," says Jewell, "For me, that's where music is at. I like all kinds of music as long as there's the word 'early' in front of it." For her new album, she and her husband and drummer Jason Beek unearthed 12 vintage gems written or made famous by an array of artists both renowned and obscure, from Willie Dixon and Memphis Minnie to Charles Sheffield and Betty James. Then, like expert stonecutters, they chiseled them into exciting new shapes and forms, honoring history while breathing new life into each discovery.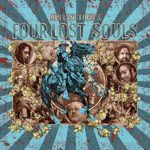 Jon Langford
Four Lost Souls  (Bloodshot Records)
Recorded in Muscle Shoals with famed producer Norbert Putnam and legends of the illustrious Muscle Shoals musical history, Four Lost Souls is pure Americana, not just because of where it was recorded or who played on what track, but because it is beyond the news of the day. It is a travelogue of sorts; it goes to a place where the differences between country, soul, blues, and rock-and-roll are blown aside by the warm languid breezes. (from Bloodshot)
Also new this week…
Kris Delmhorst – The Wild  (Blue Blade Records)
Max Gomez – Me & Joe (Brigadoon Records)
Hiss Golden Messenger – Hallelujah Anyhow  (Merge Records)
Christian Lopez – Red Arrow (Blaster Records)
Steve Martin with The Steep Canyon Rangers – "The Long-Awaited Album"  (Rounder Records)
Van Morrison – Roll With The Punches  (Caroline International)
Josh Ritter – Gathering (Pytheas Recordings)
Leon Russell – On a Distant Shore  (Palmetto Records)
Stephen Stills & Judy Collins – Everybody Knows  (Wildflower Records)
Billy Strings – Turmoil & Tinfoil  (Apostol Recording Company)
Various Artists – Swampland Jewels  (Yep Roc Records)
Various Artists –  Woody Guthrie: The Tribute Concerts (Bear Family Records)
Coming out soon… Lucinda Williams, Lee Ann Womack, Bob Bradshaw, Sarah Lou Richards, Laura Cortese & The Dance Cards, Gill Landry, Ryan Koenig, Whitney Rose, Thomm Jutz, Masontown, Tyminski, The Roseline, Derek Hoke, Dori Freeman, Margo Price, The Deep Dark Woods, Packway Handle Band,The White Buffalo, Thor Platter …
Check out Americana Boogie Radio station!