Here's all the best Americana and roots-type music releases for September 8th, 2017. Click the artist or album links to find out more. The artist's names link to their websites and the CD title links go to either Amazon, CD Baby or the artist's site for ordering or downloading.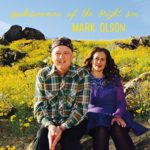 Mark Olson
Spokeswoman of the Bright Sun  (Glitterhouse Records)
"Our album was recorded during a Joshua Tree summer basically inside our cabin/home but sometimes outside on the porch", says Mark "it was warm and I was making a lot of strange ice teas, brewing recipes that came from an herb book I had bought at the local thrift store. We went right from writing, to rehearsal to recording in the May, June and July time period and I think that is the secret to making a unique album, keeping the momentum of the writing and part learning of the song as you move towards to final takes. Recorded with Ingunn Ringvold,Mark's wife and musical partner in life and music.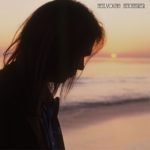 Neil Young
Hitchhiker  (Reprise Records)
Originally recorded in 1976 with producer David Briggs but never released, the acoustic album from the Canadian singer-songwriter features two unreleased songs as well as early versions of songs that appeared in later albums. "For fans of Neil Young in the '70s–his pretty undeniable peak–this one is fantastic. Beyond that, it could easily serve as an introduction to a generation that hasn't heard his music." (The A.V. Club)
Also new this week…
Gregg Allman – Southern Blood  (Rounder Records)
Benyaro – One Step Ahead of Your Past  (Mohinga Music)
Michael Dinallo – Crooked Road Songs (Black Rose Records)
Tom Irwin – All That Love (Clyded Records)
Ali Handal – That's What She Said (Red Parlor Records)
Jolie Holland & Samantha Parton – Wildflower Blues  (Cinquefoil Records)
The McCrary Sisters – Live (Soundly Music)
Charlie Parr – Dog (Red House Records)
David Ramirez – We're Not Going Anywhere (Sweetworld Records)
Tom Russell – Folk Hotel (Frontera Records)
Cale Tyson – Careless Love  (At Last Records)
Van William – The Revolution EP  (Fantasy Records)
Coming out soon… Chris Hillman, Steve Martin with The Steep Canyon Rangers, Willie Watson, Jake Bugg, Stephen Stills & Judy Collins, Rusty Young, Jon Langford, Larry Campbell & Teresa Williams, Radney Foster, Hiss Golden Messenger, Van Morrison, Eilen Jewell, Bruce Cockburn, Lucinda Williams, Flatt Lonesome, Lee Ann Womack, Sarah Lou Richards, Thomm Jutz, Whitney Rose, Masontown, The Roseline, Dori Freeman, The White Buffalo, Margo Price …
Check out Americana Boogie Radio station!