Here's all the best Americana and roots-type music releases for the week of February 10th, 2016. Click the artist or album links to find out more. The artist's names link to their websites and the CD title links go to either Amazon, CD Baby or the artist's site for ordering or downloading.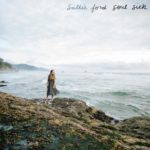 Sallie Ford
Soul Sick (Vanguard/Concord Records)
Soul Sick keeps with Ford's signature retro garage rock sound and her wild, untamed vocals, but it also may be her most punk rock record yet. With The Sound Outside, Ford was often coined a rockabilly artist, but beginning with 2014's Slap Back and now Soul Sick, her sound has evolved naturally. She has an effortlessly sultry singing voice, but she's more interested in shouting out than she is in slinky oozing, and we're luckier for it. (from No Depression)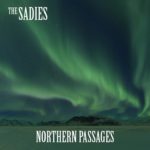 The Sadies
Northern Passages  (Yep Roc Records)
Everyone's favorite Canadian country/garage/surf/folk/psychedelic/garage pop-rockers are back after an almost four years absense. The band's tenth album since 1998's debut, tries to corral the group's wildly diverse influences into a cohesive statement. There doesn't seem to be much post-production or overdubs to these amiable, often rocking, always committed performances. Despite their instrumental virtuosity in a variety of genres, the Sadies continue to be hampered by somewhat bland lead vocals that aren't distinctive enough to elevate some of these solid but not particularly stellar tunes to the next level.  (edited from American Songwriter review)
Also new this week…
Darin and Brooke Aldridge – Faster And Farther  (Mountain Home Music Company)
Old Crow Medicine Show – Best Of Old Crow Medicine Show  (Nettwerk Records)
Chuck Prophet – Bobby Fuller Died For Your Sins  (Yep Roc Records)
Romantica – Shadowlands  (Last Chance Records)
Coming out soon…The Gibson Brothers, Scott H. Biram, Ryan Adams, Chip Taylor, The Old 97's, Tedeschi Trucks Band, Danny Barnes, Rhiannon Giddens, Alison Krauss, Son Volt, Shinyribs, K Phillips, Romantica, Wesley Stace, Valerie June, Hurray for the Riff Raff, Nikki Lane, The Reverend Peyton's Big Damn Band, Bob Dylan, Curtis McMcMurty, Caroline Spence, Rodney Crowell, Marty Stuart  …
Check out Americana Boogie Radio station!