Here's all the best Americana and roots-type music releases for the week of July 22nd, 2016. Click the artist or album links to find out more. The artist's names link to their websites and the CD title links go to either Amazon, CD Baby or the artist's site for ordering or downloading.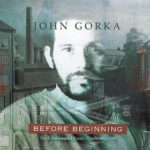 John Gorka
Before Believing: The Unreleased I Know – Nashville, 1985 (Red House Records)
Before Beginning features John's first studio band sessions recorded in Nashville with producer Jim Rooney  back in 1985. Shawn Colvin and Lucy Kaplansky contribute guest vocals. These sessions were recorded at jack Clement's famous "Cowboy Arms" studio and have never been available until now, with Gorka deciding to go in different direction musically for his debut, I Know.
Also new this week…
The High Bar Gang – Someday The Heart Will Trouble The Mind  (True North Records)
Lasers Lasers Birmingham – Royal Blue (independent)
Ruby Dee And The Snakehandlers – Little Black Heart  (Catty Town Records)
Scott Low – The New Vintage  (10 Ft. Woody Records)
Coming out soon…  Lyal Strickland, Lori McKenna, National Park Radio, Andrew Leahey & The Homestead, Bill Kirchen & Austin DeLone, O'Connor Band, The Price Sisters, The Devil Makes Three …
Check out the new Americana Boogie Radio station!