Here's all the best Americana and roots-type music releases for the week of October 21st, 2016. Click the artist or album links to find out more. The artist's names link to their websites and the CD title links go to either Amazon, CD Baby or the artist's site for ordering or downloading.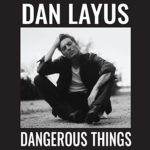 Dan Layus
Dangerous Things (Plated Records)
Dan Layus moved to Tennessee during the summer of 2013. He'd been a California kid all his life. As the frontman of Augustana, Layus had logged a decade on the poppy fringes of American rock & roll. "Since my early 20s, I've been a big fan of alternative country, which led me to more traditional country music," he says from his new home in Franklin, a half hour's drive from Nashville. "I lived off of 'Willie's Roadhouse' for three years straight. Those songs just don't miss!" He's replaced Augustana's anthemic punch with acoustic guitars, one-take vocal performances and nearly a half-dozen appearances by harmony duo the Secret Sisters.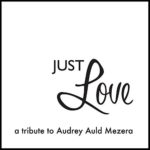 Various Artists
Just Love: A Tribute To Audrey Auld Mezera (Reckless Records/Ringo Records)
Audrey Auld Mezera was an Australian-American singer/songwriter, who resided at times both in California and Nashville. She released 11 albums and three EPs before she lost her battle with cancer at the age of 51 last year. Nancy Apple, a peer of Audrey's,gathered a bunch or her friends and fans to honer and celebrates Audrey's songs and spirit. Sales from this ""labor of love" 2-CD set will go towards a memorial fund towards a park along the Marin County coast that Audrey and her husband mez loved so much.
Also new this week…
David Crosby – Lighthouse (GroundUp Music)
Matt Joe Crow – Seven Years (independent)
Cris Jacobs – Dust To Gold (American Showplace Music)
The Vandoliers – Ameri-Kinda (State Fair Records)
Coming out soon…Josh Farrow, Alejandro Escovedo, Aaron Lee Tasjan, Jack Grelle, JD Hutchison, Adrian & Meredith, Joe Rut, Balsam Range, Kelly Pardekooper  …
Check out the new Americana Boogie Radio station!