Here's all the best Americana and roots-type music releases for the week of February 24th, 2016. Click the artist or album links to find out more. The artist's names link to their websites and the CD title links go to either Amazon, CD Baby or the artist's site for ordering or downloading.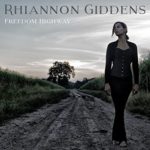 Rhiannon Giddens 
Freedom Highway  (Nonesuch Records)
The record includes nine original songs Giddens wrote or co-wrote while she and her band toured after Tomorrow Is My Turn's 2015 release, along with a traditional song and two civil rights-era songs, "Birmingham Sunday" and Staple Singers' well-known "Freedom Highway," from which the album takes its name. "Know thy history. Let it horrify you; let it inspire you. Let it show you how the future can look, for nothing in this world has not come around before. These songs are based on slave narratives from the 1800s, African American experiences of the last century, and the Civil Rights movement of the 1960s and headlines from streets of Ferguson and Baltimore today. Voices demanding to be heard, to impart the hard-earned wisdom of a tangled, difficult, complicated history; we just try to open the door and let them through." —Rhiannon Giddens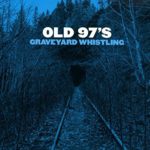 The Old 97's
Graveyard Whistling  (ATO Records)
This, the eleventh studio album from the Old 97's was recorded at Village Productions in Tornillo, Texas, where they did 1996's Too Far to Care, which has remained a touchstone for the band. "The trick the Old 97's have held on to is to take a song that may have a darker theme and present it as something to be screamed along to in a club," says singer/songwriter Rhett Miller. There aren't more than a handful of bands in history who can claim to have an intact, unchanged line-up as they approach twenty-five years together. There is, of course, no real blueprint or rulebook for sustaining the kind of chemistry that Miller, Bethea, Hammond, and Peeples enjoy. "We're just very lucky to be able to do this for a living. It's insane and beautiful and we never, ever take it for granted," concludes Rhett.
Also new this week…
Scott H. Biram – The Bad Testament (Bloodshot Records)
Charlie and The Regrets – Rivers in the Street  (independent)
Chris Eldridge & Julian Lage – Mount Royal  (Free Dirt Records)
Ry Cooder – Live at the Bottom Line '74  (Rox Vox Records)
Frontier Ruckus –Enter the Kingdom  (independent)
Dan Hicks & His Hot Licks – Greatest Licks – I Feel Like Singin' (Surfdog Records)
Shinyribs – I Got Your Medicine  (Mustard Lid Records)
Southern Avenue – Southern Avenue (Stax Records)
Wesley Stace – Wesley Stace's John Wesley Harding (Yep Roc Records)
Ralph Stanley – The Bottom Line Archive  (The Bottom Line Record Company)
Jaime Wyatt – Felony Blues  (Forty Below Records)
Coming out soon… K Phillips, Valerie June, Hurray for the Riff Raff, The Reverend Peyton's Big Damn Band, Bob Dylan, Pieta Brown, Curtis McMcMurty, Amelia Curran, Caroline Spence, Rodney Crowell, Marty Stuart, Ruthie Foster, Tedeschi Trucks Band, The Mavericks …
Check out Americana Boogie Radio station!