Here's all of the Americana and roots-type music releases for the week of January 13th, 2015. Click the artist or album links to find out more.  The artist's names link to their websites and the CD title links go either Amazon, CD Baby or the artist's site for ordering or downloading.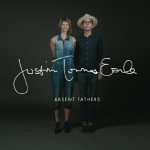 Justin Townes Earle
Absent Fathers (Vagrant)
Absent Fathers was recorded alongside Single Mothers as a double album, but as Justin began to sequence it, he felt each half needed to make its own statement and they took on their own identities. The album was recorded live with his four-piece touring band with only days of rehearsal leading up to recording to keep the ideas fresh. No overdubs, no other singers, no additional players – just a real, heartfelt performance capturing the moment.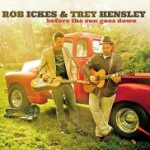 Rob Ickes and Trey Hensley
Before the Sun Goes Down (Compass)
The album pairs Rob Ickes, 15-time IBMA Dobro Player of Year, with rising singer/guitarist Trey Hensley whom Ickes recently discovered while recording in East Tennessee. Hensley's voice is something of a miracle, a throwback to the great country singer icons of the genre's first golden era. hensley is also a very hot guitarist!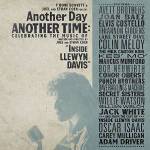 Various Artists
Another Day, Another Time: Celebrating the Music of Inside Llewyn Davis (Nonesuch)
A one-night-only concert was held at New York City's Town Hall last fall, to celebrate the music of the Coen brothers film Inside Llewyn Davis. As producer T Bone Burnett explains, the movie was filled with live performances of some of the folk songs that had survived the McCarthy hearings. Some of the songs were a hundred years old; some had just been written but sounded a hundred years old. The steller all-star lineup includes The Avett Brothers, Colin Meloy, Marcus Mumford, Conor Oberst, Elvis Costello, Gillian Welch, Jack White, Punch Brothers and more.
Also new this week…
Cody Canada & The Departed – Hippielovepunk (Underground Sound)
Ry Cooder – Acoustic Performance Radio Ranch, 12-2-1972 (Echoes)
Great Spirit – Front Porch To Frontier (self released)
Coming out soon… The Lone Bellow, Ryan Bingham, The Decemberists, The Brothers Landreth, Robert Earl Keen, Jeff Austin, The Mavericks, James McMurtry, Bob Dylan, Steve Earle…