Here's all of the best Americana and roots-type music releases for the week of March 10th, 2015. Click the artist or album links to find out more.  The artist's names link to their websites and the CD title links go either Amazon, CD Baby or the artist's site for ordering or downloading.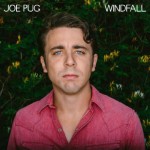 Joe Pug
Windfall  (Lightning Rod Records)
His most accomplished work to date, shows why his re-location to Austin from Chicago was a clever move. His folk compositions are now soaked in Southern Country instrumentation and references that elevate his work to the level of some of his influences, which presumably include Jason Isbell and Ryan Adams' work with Whiskeytown. If you throw a dash of Springsteen's Nebraska into the mix, you'll have a good idea of what to expect here, although Pug is too accomplished to make his own brand of Americana sound derivative.  (Contact Music)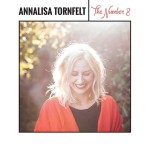 Annalisa Tornfelt
The Number 8 (Jealous Butcher Records)
Annalisa is best known as the singer and fiddle player with Black Prairie. She made this solo record in 8 hours over the summer at producer Mike Coykendall's house in Portland. It's mostly her solo with a 1930's archtop guitar that she calls Black Beauty. Help her out on her Pledge Music page and watch her video about the project.
Also new this week…
Doug MacLeod – Exactly Like This  (Reference Records)
The McCrary Sisters – Let's Go (MCC Records)
Bonnie Raitt & Lowell George with John Hammond –Ultrasonic Studios 1972 (Iconography Records)
Coming  soon… Allison Moorer, Mark Knopfler, Seth Avett & Jessica Lea Mayfield, Papa Mali, Todd Burge, The Pine Hill Project (Lucy Kaplansy & Richard Shindell), Richie Furay, MilkDrive, Sarah Gayle Meech, Van Morrison, Ray Wylie Hubbard, Pokey LaFarge  …