Here's all of the Americana and roots-type music releases for the week of February 3rd, 2015. Click the artist or album links to find out more.  The artist's names link to their websites and the CD title links go either Amazon, CD Baby or the artist's site for ordering or downloading.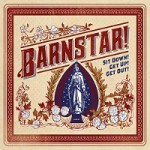 Barnstar!
Sit Down! Get Up! Get Out! (Signature Sounds Recordings)
Barnstar! is the brainchild of Zachariah Hickman (bassist for Josh Ritter and Ray Lamontagne) and features some of the strongest singers and pickers in modern American roots music. Using the familiar tools of the genre— guitar (Mark Erelli), fiddle (Jake Armerding), mandolin (Taylor Armerding) and banjo (Charlie Rose). Barnstar! forges its own brand of bluegrass, gloriously harmonized and raucously played. With a focus on lyrical content and unusual material.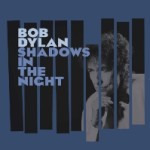 Bob Dylan
Shadows In The Night (Columbia Records)
Regarding the repertoire on this album, Bob Dylan commented, "It was a real privilege to make this album of mostly Frank Sinatra songs. I've wanted to do something like this for a long time but was never brave enough to approach 30-piece complicated arrangements and refine them down for a 5-piece band. That's the key to all these performances. We knew these songs extremely well. It was all done live."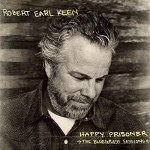 Robert Earl Keen
Happy Prisoner: The Bluegrass Sessions (Dualtone Music Group)
Inspired by the bluegrass and acoustic music he grew up around, Keen has put his unique stamp on fifteen standards and other beloved tunes . "We knocked these songs out in six days, it's the best recording experience I've ever had."  Special guests include Lyle Lovett and Natalie Maines on vocals, Nickel Creek's Sara Watkins on fiddle, and Danny Barnes on banjo.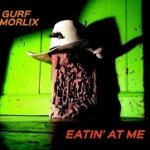 Gurf Morlix
Eatin' At Me (Rootball Records)
Once, when asked by a promoter for a copy of his biography, Gurf Morlix responded with just two words, "legendary integrity." He would later admit that his response was perhaps a bit pompous, "but true," he added. "Well, half true anyway." The story is a telling one, demonstrating not only Morlix's directness, which is famous among his musical colleagues – or perhaps infamous, depending on who you ask – but also his dry sense of humor and no-bullshit approach to life, music, and the music business.
Also new this week…
American Aquarium - Wolves  (self release)
Murder By Death - Big Dark Love  (Bloodshot Records)
Butch Walker – Afraid of Ghosts (Dangerbird Records)
Coming  soon… Rhiannon Giddens, Blackberry Smoke, Jeff Austin, Anne McCue, Owl Country, 6 String Drag, The Mavericks, James McMurtry, Gretchen Peters, Steve Earle, Jorma Kaukonen,
Nora Jane Struthers & The Party Line, Whitehorse…