Here's all of the best Americana and roots-type music releases for the week of September 18th, 2015. Click the artist or album links to find out more.  The artist's names link to their websites and the CD title links go either Amazon, CD Baby or the artist's site for ordering or downloading.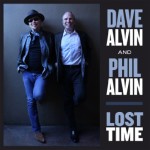 Dave Alvin & Phil Alvin
Lost Time (Yep Roc Records)
This is the second recent collaboration from brothers Dave and Phil, and it's all covers with Big Joe Turner getting four nods.  Brother Phil has always been the better singer in the band, and his plaintive vocal style really works with James Brown's "Please, Please, Please." Dave's driving lead guitar just seems to get better. My favorite songs are the ones that sound like old Blasters' tunes like "Rattlesnake Daddy" and "Feeling Happy." Maybe if they do another album together, Dave will get out his writing pen and revive the Blasters full on.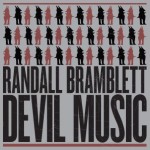 Randall Bramblett
Devil Music (New West Records)
Randall's 10th release embodies the authentic roots of American music, blending them into this soul-drenched album. Special guests who appear on this are Mark Knopfler, Derek Trucks and Chuck Leavell. The title track refers to Howlin' Wolf's meeting with his estranged mother, who turned him away for playing "devil music."  He read that story in a book about Wolf and was able to ask Hubert Sumlin if it was true. He said it was and Wolf did cry all the way to Memphis.  Some songs sprang from the tug-of-war between blues and religion, salvation and damnation. Bramblett says of this album. "It's my experience of black and white culture in the south, and how it feels to grow up here with all the religion and pain and conflict and joy — and then there's all that dancing…"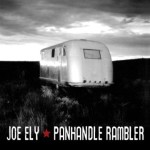 Joe Ely
Panhandle Rambler (Rack 'Em Records)
The new album is said to be inspired by the desolate plains of the Texas Panhandle, the spirited people and stories it produces.  In the rock'n'roll era, the vast spaces of west Texas have been filled with great music. Joe Ely stands in a tradition born out on these gritty plains. Panhandle Rambler is Joe Ely back home, returned to the always dusty, perpetually windy, generally arid, frequently smoldering, and seemingly barren landscape around Lubbock where he grew up and first began playing music.
Also new this week…
Danny Click – Holding Up The Sun (DogStar Records)
Guy Davis – Kokomo Kidd (M. C. Records) 
Glen Hansard – Didn't He Ramble (Anti- Records)
Ali Holder – From My Veins Will Fall  (self released)
Lucero – All A Man Should Do (ATO Records)
Leigh Nash – The State I'm In (One Son Records)
Dave Rawlings Machine – Nashville Obsolete (Acony Records)
Patrick Sweany – Daytime Turned to Nighttime (Nine Mile Records)
Coming  soon… Patty Griffin, Jim Lauderdale, Webb Wilder, Andrea Zonn, The Black Lillies, The Bottle Rockets, Lowell "Banana" Levinger  …