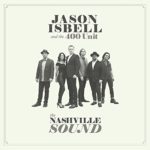 Here's Bill Frater's picks for the best music of 2017. As is usually the case, my Top 10 ends up being a Top 20, also I decided to select some favorite songs of the year. Please send me your picks for best music and I'll post some here. Here's to a great Christmas and holiday season and a Happy New Year.
1, Jason Isbell and the 400 Unit –  The Nashville Sound
2. Margo Price –  All American Made
3. Marty Stuart and the Fabulous Superlatives –  Way Out West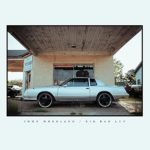 4. John Moreland –   Big Bad Luv
5. Rhiannon Giddens – Freedom Highway 
6. Tyler Childers –  Purgatory
7. Lee Ann Womack –  The Lonely, The Lonesome & The Gone
8. Chris Hillman –  Bidin' My Time
9.Steve Earle & The Dukes –  So You Wannabe an Outlaw 
10. Zephaniah OHora and The 18 Wheelers – This Highway 
also great…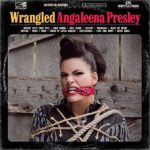 Angaleena Presley – Wrangled
Colter Wall –  Colter Wall 
Jeremy Pinnell – Ties Of Blood And Affection
Lillie Mae –  Forever and Then Some
Amber Cross –  Savage on the Downhill
Bill Scorzari – Through These Waves
Travis Meadows – First Cigarette
Dori Freeman – Letters Never Read
Favorite songs of the year…
Bobby Bare – Things Change  Things Change
Lukas Nelson & Promise of The Real – Find Yourself  Lukas Nelson & Promise of The Real
Rodney Crowell – It Ain't Over Yet  Close Ties
Dave Rawlings – Yup  Poor David's Almanack
Chris Stapleton – Broken Halos  From A Room, Vol. 1
Rachel Baiman – Shame  Shame
Shelby Lynne & Allison Moorer – Not Dark Yet  Not Dark Yet
David Luning – Driftin' Restless
Coming out early next year… Bob Livingston, Tommy Emmanuel, The Steep Canyon Rangers, The Ben Miller Band, John Gorka, Sam Lewis, Mary Gauthier, Brandi Carlile, Caleb Caudle, Lisa Morales, Calexico, J.D. Wilkes …
Check out Americana Boogie Radio station!