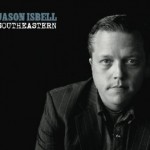 Here's FTB and Americana Boogie editor Bill Frater's picks for the best music of 2013. The order is pretty flexible, all twenty albums are great. Click the artist or album links to find out more.  The artist's names link to their websites and the CD title links go either Amazon or CD Baby for easy ordering.  I will post some of the reader's Top Ten picks soon. Your comments and suggestions (and votes) are welcome!
1. JASON ISBELL – Southeastern
2. DELBERT McCLINTON & GLEN CLARK – Blind, Crippled and Crazy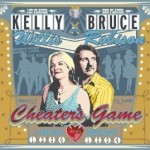 3. KELLY WILLIS & BRUCE ROBISON – Cheater's Game
4. THE DEVIL MAKES THREE – I'm A Stranger Here
5. PATTY GRIFFIN – American Kid
6. STEVE EARLE – The Low Highway
7. THE BLACK LILLIES – Runaway Freeway Blues
8.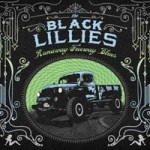 TIM O'BRIEN AND DARRELL SCOTT – Memories & Moments

9. NICKI BLUHM AND THE GRAMBLERS – Nicki Bluhm and The Gramblers
10. STURGILL SIMPSON – High Top Mountain
11.  MANDO SAENZ – Studebaker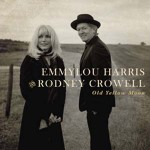 12. EMMYLOU HARRIS & RODNEY CROWELL – Old Yellow Moon
13. PAUL BURCH – Fevers
14. WILLIE SUGARCAPPS – Willie Sugarcapps
15. AUSTIN LUCAS – Stay Reckless
16. GUY CLARK – My Favorite Picture of You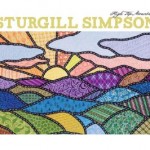 17.ROBBIE FULKS – Gone Away Backward
18. Various Artists – The Big E: A Salute to Steel Guitarist Buddy Emmons
19. GREG TROOPER – Incident on Willow Street
20. BRENNEN LEIGH & NOEL McKAY – Before The World Was Made
Below are a few of the Freight Train Boogie readers' year-end lists…
Here are the albums I listened to most this year: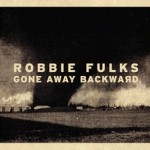 Kenny Roby – Memories and Birds
Aoife O'Donovan – Fossils
Neko Case – The More….
Robbie Fulks – Gone Away Backwards
Kelly Willis/Bruce Robison – Cheater's Game
Jason Isbell – Southeastern
Emmylou Harris & Rodney Crowell – Old Yellow Moon
Chris Stamey – Lovesick Blues
Willie Sugarcapps
Bob Dylan – Another Self Portrait
(Mark Plott, Greensboro NC)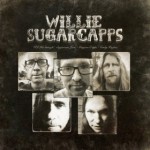 1) Willie Sugarcapps – Willie Sugarcapps
2) Darrell Scott & Tim O'Brien – Memories and Moments
3) Slaid Cleaves – Still Fighting The War
4) Sam Baker – Say Grace
5) Reckless Kelly – Long Night Moon<
6) Ned Van Go – Lost In The Trouble
7) D B Reilly – Cross My Heart and Hope To Die
8) Guthrie Kennard – Cross Your Heart
9) Holly Williams – The Highway
10) Steve Earle – The Low Highway
That's a really difficult thing to do from so much great music. Thanks again for another great year of shows.
All the best,
Rob
Bill Frater
Freight Train Boogie